Mold Services
We Offer Various Services
Mold Growth
Proactive Mold Removal
Being proactive about mold removal is in the best interest of your home, your wallet, and your well-being. Taking early action can solve problems before they have had a chance to wreak havoc. The longer mold has had an opportunity to grow, the more effort it will take to remove it. The longer you live with unhealthy mold, the more likely you are to experience health problems.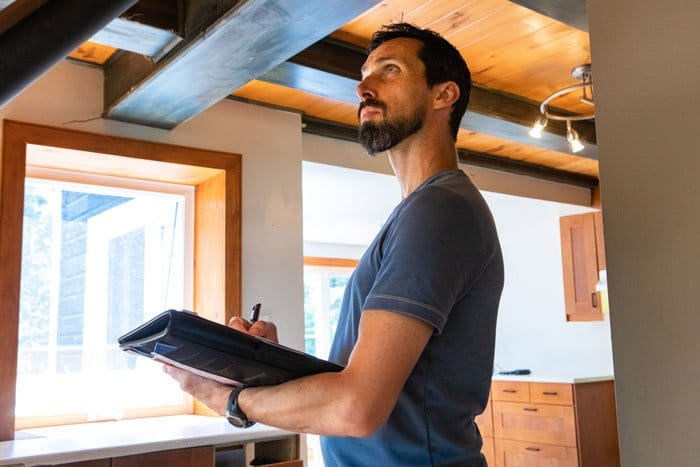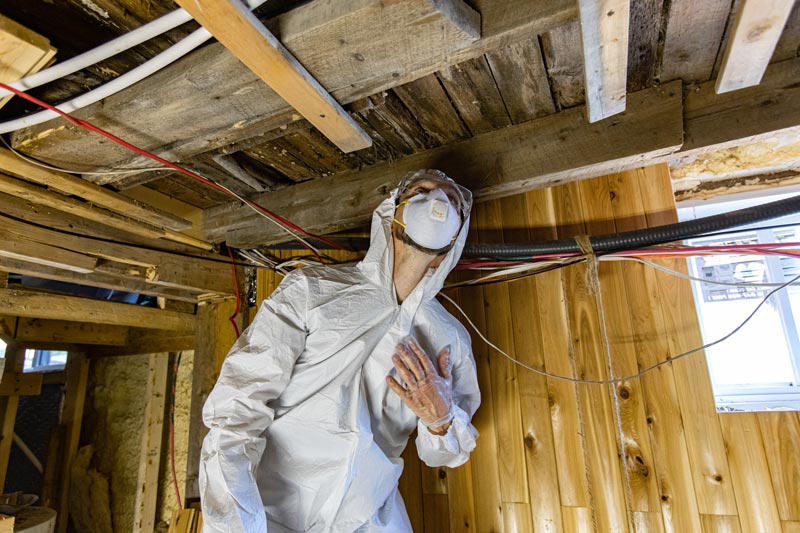 Trusted & Experienced
Understanding The Scope Of The Mold Infestation
Even if it is good for our business here at Lamunyon, we'd prefer that your home never develop mold in the first place. But many folks skip regular checks, let alone any sort of investment in a programmable dehumidifier. And unfortunately, once mold is visible, your affected area has likely been festering for some time. DIY treatments, moldicides, and mildew cleaners may keep the visible problem at bay, but they often fall short of addressing the root of the problem. Some methods are even less effective than that, as first-time mold fighters attempt ineffective or even potentially hazardous methods like bleach scrubbing.
Remember, fighting spreading mold is more than a battle; it's a war. Thanks to their microscopic nature, hefty quantities of those mold spores frequently embed themselves into a variety of porous materials, from drywall to wood. Entire walls, ceilings, or floors can be compromised. However, fear not! There is likely no need to burn down your house and start from scratch with our mold removal services!
Trusted Mold Removal Experts
A Strategic Approach to Mold Treatment
Our experience tells us that it is best practice to treat the cause alongside the symptoms whenever possible. Mold is resilient stuff, but it shouldn't be able to grow in your home! Ideally, we are able to eliminate the conditions that lead to the growth and spreading, instead of perpetually scrubbing away little more than the surface-level mold.
Assessment and Testing for Mold Removal
When we begin, we like to know what we're up against. Our trained inspectors start with a simple visual assessment. This goes a bit beyond the "eye-test," as we also provide access to comprehensive digital documentation of our findings for your homeowner records. Furthermore, we employ a number of scientific methods, including imaging, mapping, and air testing.
Thermal Imaging, when appropriate. We scan for temperature differences in surface materials, as wet and dry areas will hold heat differently.
Moisture Mapping. Using moisture meters to measure the water content of porous surfaces helps us identify the damp spots hiding in plain sight. As we uncover these areas, we are able to begin forming a bigger picture of the water migration pattern. This gives us a sense of the most problematic sources and the crawl distance of the water originating there.
Air Testing. How much mold is present? How is it affecting the air quality? Gauging mold quantity via air testing is one of the best ways to determine both the severity of the problem and its potential negative impacts on health.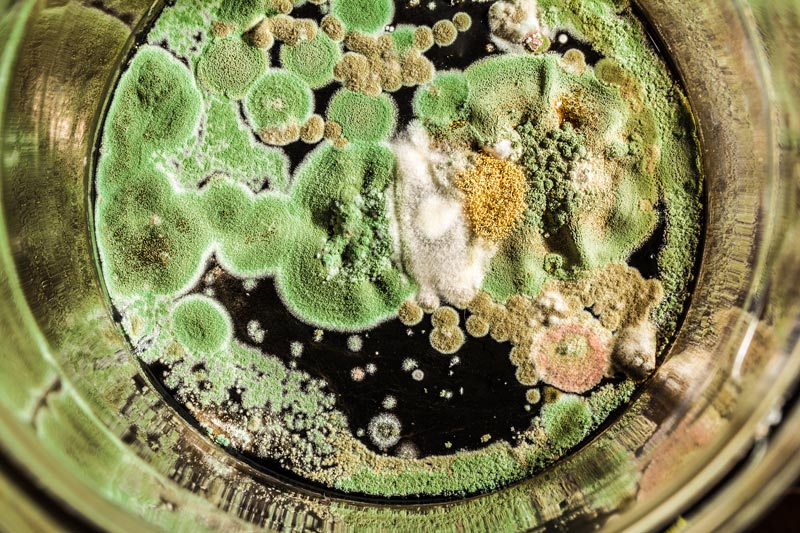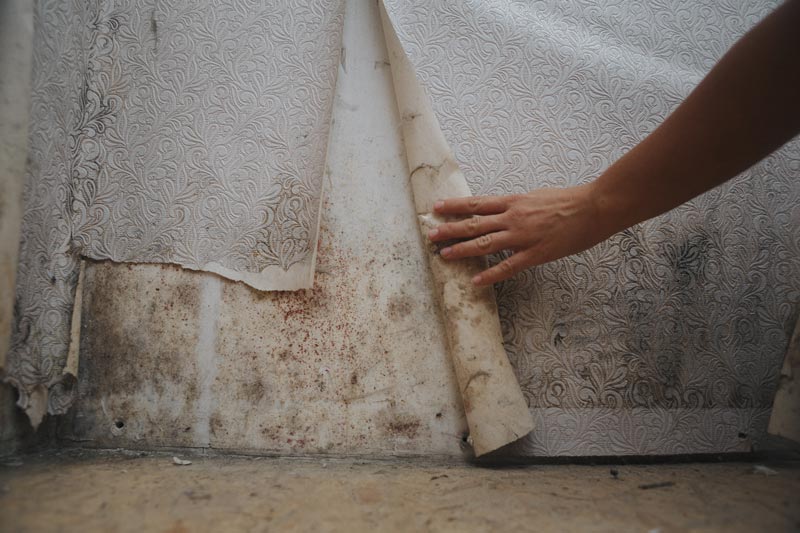 Home Mold Removal
Mold Removal & Remediation Plan For Long Term Solution
Once your home's assessment is completed and the extent of the problem is known, you will undoubtedly be ready to rid any affected areas.
In continuing with our strategic approach for the long-term elimination of mold, we utilize a varied and methodical step-by-step treatment plan.
Containment, Cover, & Protect. First and foremost, we contain the mold-affected areas to protect the rest of your property from cross-contamination. Once sealed, we go the extra mile to cover any adjacent belongings and floors to keep them safe during the extensive cleaning and removal process.
Air Care. We use HEPA (high-efficiency particulate absorbing filter) grade vacuums and filtration systems to remove surface spores and begin restoring your air quality in the preliminary stages of removal.
Out with the Bad. Unfortunately, in many cases, it is necessary to completely remove contaminated materials, as even small quantities of mold can continually lead to returning larger quantities when fed by moist conditions. Problem spots are cut and removed with precision. Antimicrobial solutions are applied to aid in the destruction of top-level growth, and then we thoroughly scrub any affected surfaces. We use specific anti-mold agents, such as Sodium Hypochlorite, to destroy embedded mold roots and minimize visual discoloration to your property.
Our Comprehensive Mold Services In Manhattan, KS
Once the surface and material cleanup is complete, we use HEPA vacuum for a second time – just to be safe. This is done to eliminate any roots and spores loosened during the cleaning process. Finally, in order to verify the quality of our work Lamunyon standard, we perform a final inspection to ensure that your home is safe.
We are proud to serve mold services in the Manhattan area and keeping your property mold free. Remember us for all kinds of mold services in Manhattan:
Ya'll did a fantastic job. Your company is the one I will recommend. Thank You!
Showed up on time and very promptly. The employees were professional and took pride in their workmanship. Would recommend them to anyone."
Water damage in our garage had allowed mold to grow in the ceiling there. The technicians who identified and schedule remediation were knowledgeable, courteous and professional. We would not hesitate to use them again.