What To Do About Mold In My Kansas Home?
Mold breaks down organic matter and is a natural part of the environment around us. Because of the normal air exchange in and out of your home (through doors, windows, vents, and other openings), mold spores naturally cycle in and out of homes every day. It is very normal to find some levels of mold indoors. However, it is when mold begins to develop in excess on building materials, contents, and personal belongings that it becomes a problem. Excessive indoor mold growth often means an underlying moisture problem. Mold and moisture can cause significant property damage, compromise structural integrity and cause health risks for you and your family.
If you suspect that mold could be a problem in your Kansas home, you should contact a professional mold inspector for an assessment.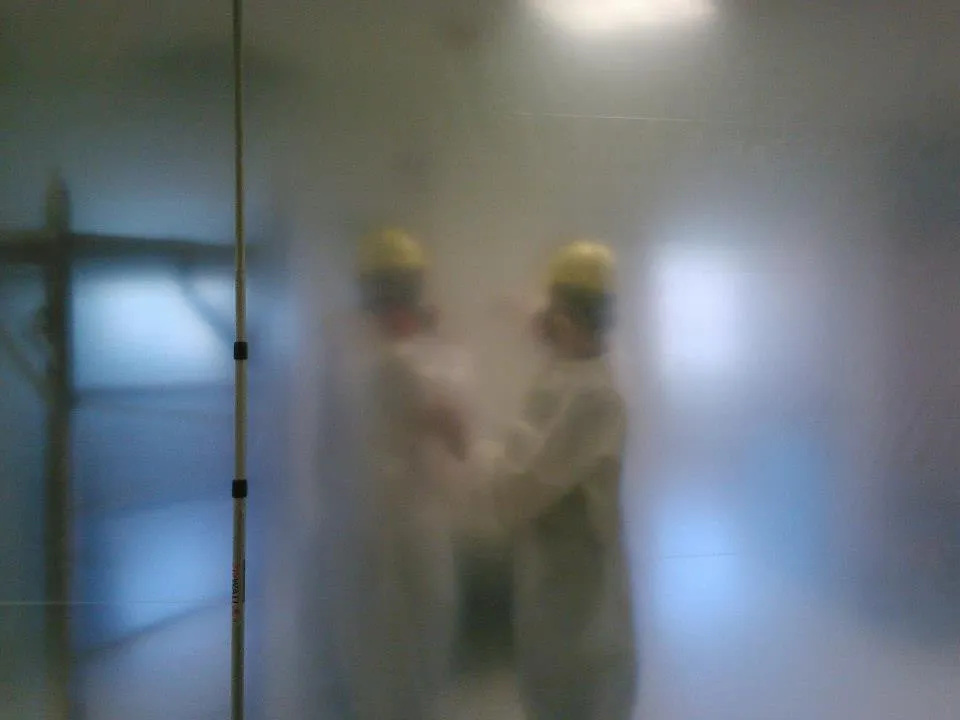 Residential Mold Inspection & Mold Testing For Kansas Homeowners
Indoor mold growth usually means that there is a moisture problem in your home. Mold and moisture issues can easily be overlooked by homeowners without the right experience or knowledge. If you suspect a mold and moisture problem, you should consider getting your property inspected. Mold inspectors are specially trained to assess for mold and the potential moisture source that could be causing and supporting fungal growth. Following a thorough inspection, an inspector will be able to determine the next course of action to take.
Lamunyon's inspectors provide thorough and comprehensive mold inspectors to homeowners throughout Topeka, Salina, Manhattan, and McPherson. Our inspectors use advanced tools and technology to investigate your mold concerns. Our inspections include a thorough visual assessment, moisture mapping to track moisture patterns, infrared inspection with thermal imaging cameras, and mold testing (air quality & surface testing) to determine indoor mold levels. Our samples are sent to a 3rd-party, accredited lab or analysis, which we will decipher and put into context with the on-site findings. All findings will be documented in a detailed report, which will be presented in a clear, concise, honest, and professional manner.
Removing Mold From A Residential Property
When homeowners find a mold problem, it can be a pretty stressful ordeal. Homeowners are often at a loss and may not even know how to begin to address the issue. Mold requires active removal that should be left to the professionals. Mold contaminated areas need to be contained and isolated to prevent cross-contamination. Mold roots that are deeply embedded in porous building materials need to be removed following specific mold remediation procedures. While remediation technicians can often clean most surfaces, some surfaces just cannot be effectively cleaned and require careful removal and disposal. Following cleanup, the moisture source needs to be properly repaired to prevent future regrowth.
Mishandling of mold often results in mold regrowth, cross-contamination to previously clean areas, additional property damage, and additional repair expenses. At Lamunyon Mold, we understand what poor mold remediation can mean for our clients. That is why our technicians are carefully trained and professionally certified. We are committed to getting the job done right for our clients the first time because it is what homeowners deserve.
Lamunyon's Professional Mold Remediation Services for Kansas Homeowners
At Lamunyon Mold, we use professional-grade equipment and advanced remediation techniques to ensure a thorough cleanup. Our team is trained to follow a strict mold removal process that meets specific industry standards. Exposure to mold can mean possible health effects, so we always strictly adhere to safety protocols, containment procedures, and personal protection requirements. Our technicians pay close attention to quality control to ensure that every job is thorough and effective.
Initial Site Assessment: Thorough assessment is key to developing an effective mold remediation protocol.
Containment: Plastic containment chambers isolate specific areas of concern to prevent cross-contamination.
Cover & Protect: Your floors & belongings will be covered & protected during the remediation project.
Air Filtration: HEPA-filtered air filtration devices maintain your indoor air quality during remediation.
HEPA Vacuum: HEPA-vacuums are used to remove surface spores from contaminated building materials.
Demolition & Removal: Contaminated building materials will be carefully removed & properly disposed.
Antimicrobial Application: An antimicrobial agent will be applied to destroy surface mold spores.
Embedded Mold Roots: Oxidative technology is used to remove deeply embedded mold roots.
Scrub & Wipe Clean: All surfaces are scrubbed and wiped clean.
Re-HEPA Vacuum: A second round of HEPA-vacuuming ensures removal of all remaining mold.
Mold-Resistant Coating: Mold-resistant coating is applied to prevent future regrowth.
Mold Inspection, Mold Testing & Mold Removal In Kansas Homes
Unaddressed mold and moisture can have serious implications for you, your family, and your home. It is important that mold concerns are properly addressed in a timely manner. At Lamunyon Mold, our experts understand the risks involved with mold and we work hard to deliver the highest quality of mold services possible to homeowners throughout North-Central Kansas. We are fully licensed, insured, and certified. We have decades worth of industry experience. More importantly, we genuinely care about the work we do. We know how important it is that our clients are trusting us with their homes, so we work hard to maintain that trust.
To learn more about our mold inspection, mold testing, and/or mold cleanup services in Salina, Manhattan, McPherson, or Topeka, call to speak to one of our experts today — 1-785-367-2494.