A mold assessment is the first half of any mold removal and remediation job. Fortunately, a little bit of mold is not always a bad thing. As molds are microscopic organisms present everywhere, and we mean everywhere, there is an expected amount of harmless mold already in your home. Unfortunately, molds can grow and reproduce and become a significant problem for homeowners in the area. If you are looking for a professional mold assessment for a long-term solution to get rid of mold, then Lamunyon Mold in Topeka, KS, should be your first call! We have the best team of experts working on mold assessment for a long term mold remediation plan.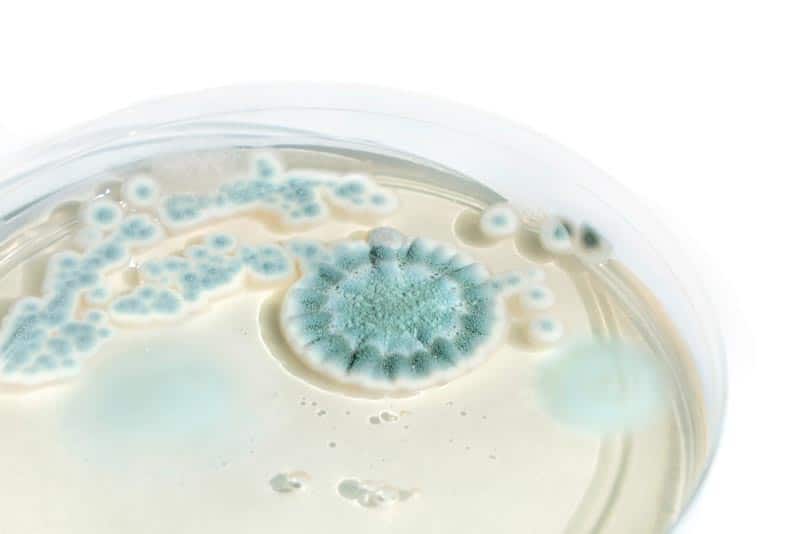 Why You May Need A Mold Assessment For Your Topeka Home
Molds are a type of fungi that facilitate the natural breaking down and reduction of materials in the environment. All they need is moisture and food sources to get started. This food source can be any number of organic materials, including the delicious building materials inside your home.
Additionally, mold does more than grow along surfaces. It can also release spores that travel through the air. Any building with a more significant mold problem will likely have mold spores. These spores can trigger health issues, and long-term exposure can lead to a person becoming hypersensitive to their environment or developing severe allergies.
Many other undesirable symptoms, for instance, respiratory issues, congestion, and skin irritation can occur with repeated exposure as well.
Ideally, we remove any unacceptable mold levels from your home long before these issues occur.
When Is the Right Time For A Mold Assessment?
A thorough mold assessment that utilizes a physical inspection, digital documentation, and possibly even air quality and surface testing is sometimes the only course of action for your home. These methods are non-invasive and give a complete picture of your mold situation. But when is the right time for an assessment?
These are the signs that you are due for a proper mold assessment:
When You Smell An Unusual Odor In Your Home – The first sign that mold is growing is that musty, pungent stench. If you can smell something unpleasant, but can't see anything wrong, then the culprit may be an unwelcome guest in your walls.
When You Become Sick For No Apparent Reason – If you notice seasonal allergies getting worse or if you start waking up with congestion, then testing for mold sooner rather than later could save you a headache.
When Your Home Suffers Water Damage – Because mold growth is encouraged by moisture, testing your home after your basement floods or a kitchen or laundry appliance floods the floor.
Before And After Mold Remediation –  The reasons for thorough testing before you tackle your mold problem should be clear by now. But testing afterward is also necessary. Testing after remediation ensures that the job has been thoroughly completed.
What Does A Mold Assessment Mean For Your Topeka Home?
Simply put, a mold assessment determines what mold exists in your home and the severity of the problem. During our mold assessment, we go through a series of steps to pinpoint the location of the mold, its source, and how to prevent future mold outbreaks.
When you hire our specialists, we go through the following procedures:
We Begin With A Visual Inspection
We determine where the mold has spread if it is visible. We document everything digitally. This step is essential to keeping everyone on the same page and determining the best course of action.
We Pinpoint The Location And Source Of The Mold With Thermal Imaging
By examining which parts of your home are more damp than they should be, we can determine where moisture has collected the most. As mold grows when exposed to water, this step helps us narrow down the source.
We Find The Source Of Excessive Moisture
When moisture gathers in a usually dry part of your home, it signifies that the structure of your home may have been compromised. This moisture buildup could be as simple as an uninsulated window or as severe as foundation damage.
We Bring Everything Together In Our Evaluation
We give you a complete overview of the mold problem and our scope of work to solve it. A scope of work is our plan of action for tackling your mold problem. We design a specific mold remediation plan for you, including cleanup and preventative measures for the future.
Finally We Do A Post Assessment Analysis
Post remediation testing comes after we complete the scope of work.
Contact Lamunyon Mold For Professional Mold Assessment In Topeka, KS
At Lamunyon Mold, we are here to get the job done right. With both an A+ rating from the Better Business Bureau and almost 40 years of service here in Kansas, we are the people to call for your mold assessment needs. If you have any questions about our mold removal, dehumidification, mold inspection, mold remediation and mold testing services or would like to talk to a member of our team, do not hesitate to contact us by phone at 785-503-3327.
Our friendly, caring certified technicians are excited to help you locate and remediate any mold issues you may have.
FAQ
Frequently Asked Questions
A mold assessment is the same as an inspection. We will visually inspect the property for mold and water damages and recommend ways to correct any issues found.
Mold cannot grow without food, water and oxygen. Unfortunately, we build our homes using the materials that mold loves to grow on, such as water. By controlling moisture in our environment, we can control the growth of mold.
Typically mold produces a musty odor and is usually one of the first signs people notice when they discover a mold issue. Think damp old basement smell. Mold will typically grow near a source of water, so check there first. Mold can also grow in humid environments, so a leaking pipe may not always be required to have a mold issue.
Yes, Lamunyon Mold provides mold assessment services in Topeka, KS.
A typical mold assessment in Topeka, KS is $175 plus additional fees if testing is requested or deemed appropriate. The $175 inspection fee counts toward any remediation or cleaning needed.
Yes, but it varies from person to person. Some common side effects usually include allergy like symptoms, aggravated asthma, headaches, general respiratory concerns, skin irritation.
From the EPA:
When moisture problems occur and mold growth results, building occupants may begin to report odors and a variety of health problems, such as headaches, breathing difficulties, skin irritation, allergic reactions, and aggravation of asthma symptoms; all of these symptoms could potentially be associated with mold exposure.
Potential Health Effects Associated with Inhalation Exposure to Molds and Mycotoxins • Allergic Reactions (e.g., rhinitis and dermatitis or skin rash) • Asthma • Hypersensitivity Pneumonitis • Other Immunologic Effects. Research on mold and health effects is ongoing.
The duration of a mold assessment can vary depending on the size of the property and the extent of potential mold growth. Typically, a thorough inspection may take anywhere from 1 to 3 hours for an average-sized home. In more complex cases or larger properties, the assessment process might extend to a full day or longer to ensure a comprehensive evaluation of the mold situation.