Indoor mold growth requires active removal. Mold can't simply be "killed." Even "inactive" mold can cause health effects. Once settled spores are introduced to enough moisture; the spores will root, spread, and do additional damage. At the end of a long moldy trail, there is often an underlying moisture source causing and supporting the fungal activity. The mold needs to be actively removed, and the moisture source needs to be properly addressed to restore and maintain a mold-free environment for you and your family. At Lamunyon Mold, we provide comprehensive mold services, including professional mold cleanup.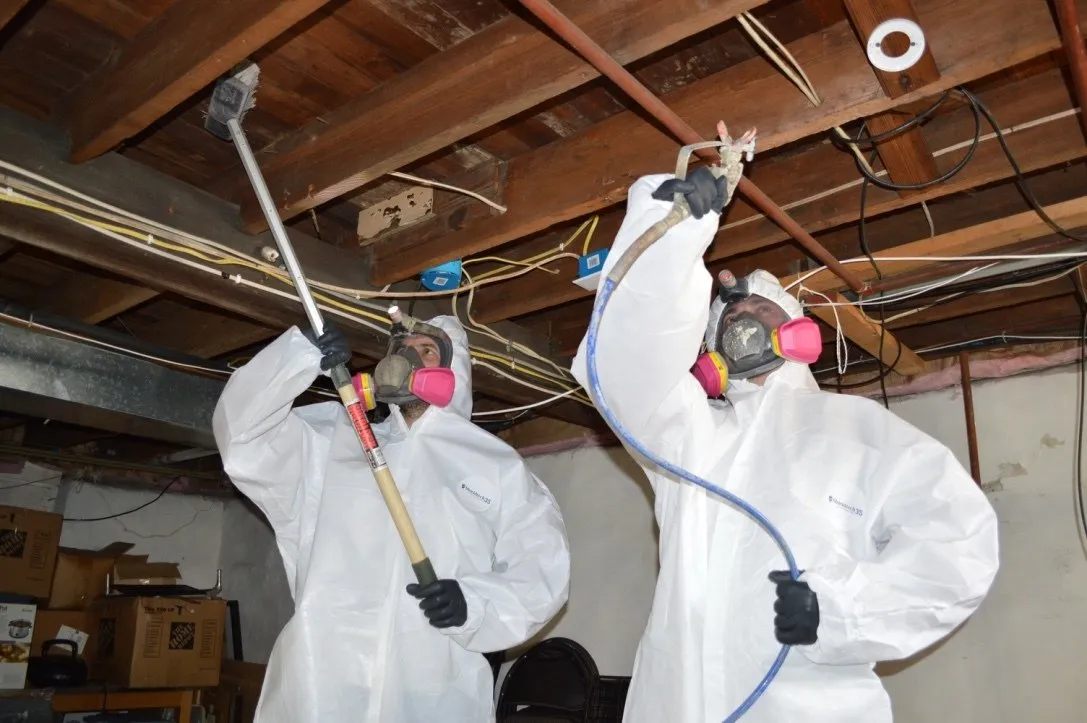 Hiring The Right Mold Cleanup Professional
Mishandling of mold can mean serious side effects like cross-contamination, additional property damage, additional health risks, and more expensive repairs. When faced with a potential mold problem, it is important to consult a mold cleanup professional for help. Mold is a bio-contaminate that requires proper removal under the appropriate conditions.
Aerosolized mold spores can spread to contaminate virtually any surface. A mold cleanup professional will be able to diagnose the full extent of the contamination and develop an appropriate plan for remediation. Professional mold cleanup should be completed under critical containment to prevent cross-contamination to clean areas. Cleanup technicians need to wear the proper personal protective equipment and use professional-grade equipment and cleaning agents. Additionally, a remediation expert will also be able to provide insight as to what could have caused the mold in the first place.
Kansas' Premier Mold Cleanup Company
Deeply embedded mold roots in a mold-contaminated environment is often very difficult to remove on your own without the proper equipment, knowledge, and products. Attempting mold cleanup on your own is ill-advised and often causes more problems down the line. Let the trained mold cleanup professionals at Lamunyon Mold help. Lamunyon's remediation team in North-Central Kansas provides the safest and most effective mold cleanup solutions possible. Every mold cleanup is completed in accordance with specific industry standards, safety standards, and remediation procedures. It is important that our clients confidently return to a clean, mold-free environment.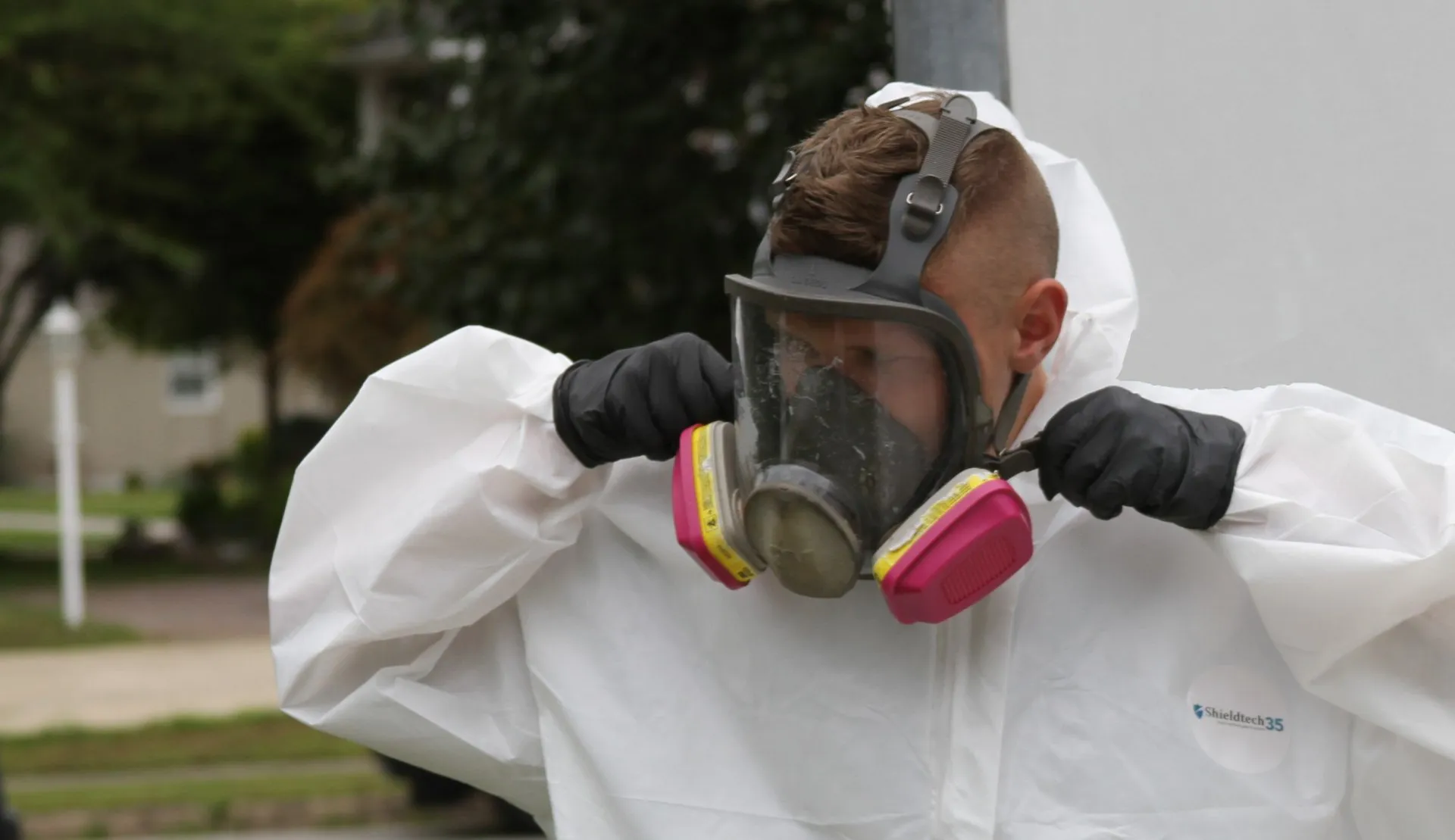 Lamunyon's Trusted Mold Cleanup Process
When it comes to mold cleanup, there is just no cutting corners. There isn't a magic spray that just "kills" all the mold. The bottom line, the most effective solution for a mold problem is active removal. At Lamunyon Mold, our mold remediation process ensures that our clients receive the safest and most effective mold cleanup services possible. Our cleanup process includes proper demolition and removal of non-salvageable building materials, removal of surface spores by HEPA vacuuming, and removal of deeply embedded mold roots via oxidative technology. Once all surfaces are hepa vacuumed and properly cleaned, we seal the surfaces with a mold-resistant encapsulate to help prevent future re-growth.
Following a cleanup, maintenance by the property owner is equally important. The moisture source must be removed and proper moisture control should be put into place. Unaddressed moisture problems could undo all the work done with mold remediation.
Expertly Trained & Properly Licensed Mold Cleanup Team
Whether it is mold cleanup in your home or your business, the Lamunyon team is fully trained and equipped to help. It is important to us that our clients receive the highest quality of cleanup services possible. When it comes to mold, health and property are at stake, and we need to get it right. Our team is fully licensed, properly insured, professionally certified, and carefully trained to provide mold cleaning services throughout North-Central Kansas — including the Topeka, Manhattan, Salina, and McPherson Regions.