Imagine – it's that time of year. Manhattan has a big storm, or the humidity levels are creeping uncomfortably high. You have mold. You can see it. You can smell it. You know that it's there, quietly eating away at your property and risking the health of everyone living inside over the long haul. The insidious, microscopic nature of mold spores can make it impossible to guess the severity of your infestation without a thorough inspection and strategic assessment. For any mold assessment requirements in Manhattan, KS, you can contact Lamunyon Mold. Our mold expertise will not just identify the problem, but help tackle it.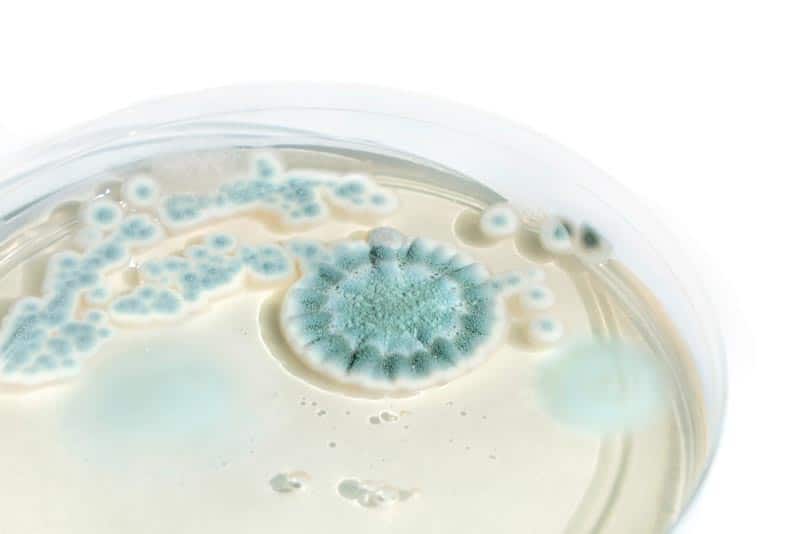 Why You Need A Mold Assessment For Your Home
You already know that you have mold, why not jump straight to removing it? It's a common question, and we understand the sentiment, but the mold that you can see is often just the tip of the iceberg. Mold spores and roots infiltrate walls, ceilings, and floors. They can spread as long as they are fed by damp, moisture-rich conditions and porous materials like wood, insulation, or drywall. Mold is able to survive in a variety of temperatures and indoor environments. Without assessing the full extent of any mold problem, the majority of DIY removal attempts are likely little more than temporary. Mold is very resilient; even when it appears removed at the surface, it frequently returns and spreads.
We believe that a proper assessment will give our experts the best opportunity to uncover the insights they need to eliminate any mold problem wholly.
What To Choose? – Mold Inspection, Testing, Or Mold Assessment
While these terms are sometimes used interchangeably, inspections are typically strictly visual in nature, even when utilizing more advanced visualizing technologies such as infrared cameras and moisture meters to create moisture maps. Even these high-tech introductory inspections may only serve as precursors to more rigorous tests and assessments. It is only in the testing and assessing phase that more acutely effective mold removal strategies can be developed and scoped out in terms of removal timeline, customer costs, and the approach.
Despite mold's huge potential to negatively impact health and structural integrity, it is occasionally treated as little more than a minor inconvenience, tacked onto the laundry list with repainting walls and changing carpets. But our removal experts are setting out to eliminate a biohazard. Mold can be a major stumbling block for property owners, so we believe that the goal should always be to get elimination right the first time. Testing and assessment give us the best chance to do that, which is why they are invaluable steps in the process.
What Are The Different Types Of Mold Assessment Tests Available?
Airborne, surface, and inner wall tests are the surest ways to determine whether mold concentration exceeds EPA-regulated Acceptable Levels and has reached what is known as Elevated (or unacceptable) Levels.
Airborne testing utilizes an industry-specialized pump to take air samples for lab verification. These samples should reveal to inspectors both the mold concentration and mold type. This test is one of the most effective ways to determine whether airborne spore levels are higher than they should be.
Surface testing is typically performed via swab or tape lift test. These tests are particularly helpful for distinguishing between areas that are merely stained or discolored and areas that are experiencing real mold growth. Furthermore, whenever determining the specific mold type is deemed important, these tests are great options. But in general, airborne testing is likely to offer a clearer total picture of potential health risks.
Inner wall testing may be in order when a preliminary inspection has suggested that mold has penetrated surfaces like walls or ceilings. If mold has embedded through to the interior of these structures, inner wall testing can more accurately reveal the extent of the spread. And thanks to the most current technologies, specialists are able to capture samples from the air pockets behind these surfaces with minimal invasion or damage to your home or property.
Once one or more of these inspections and tests are completed and in-hand, mold removal specialists can begin to prepare a meaningful assessment, including an actionable plan.
What Comes After A Mold Assessment?
Again, all that data is great, but without an expert review, the numbers lack insight. One-size-fits-all recommendations can fall flat. The Lamunyon mold assessment team strives to provide a comprehensive interpretation of any inspection and testing work performed by our specialists to create a removal strategy that best fits your unique circumstances. It is our goal to identify and locate the reason for your mold infestation and to uproot it from surface to source.
Through our careful assessment, we are better able to recommend a complete mold removal strategy according to your needs. Furthermore, we believe any truly effective assessment will be a well-communicated assessment. For that reason, we provide a synopsis of our findings alongside an estimated scope of work, and then we determine the best course of action and recommendation to prevent any repeat mold from returning in the future.
Contact Lamunyon Mold For Mold Assessments In Manhattan, KS
Clean, healthy and mold-free homes are our top priority. We offer a comprehensive range of mold services with our mold assessment for a complete package of mold services to ensure that your family is safe from toxic mold. Contact us today to learn more about our services!: