Mold Services
We Offer Various Services
Mold Growth
Trained & Certified Mold Specialists
Lamunyon Mold is a mold removal and cleanup company in McPherson providing home and business owners in the McPherson area with mold remediation services they need to properly address indoor mold problems. If you have a mold problem, call today to see how our trained and certified mold removal specialists can help you — 1-785-367-2494.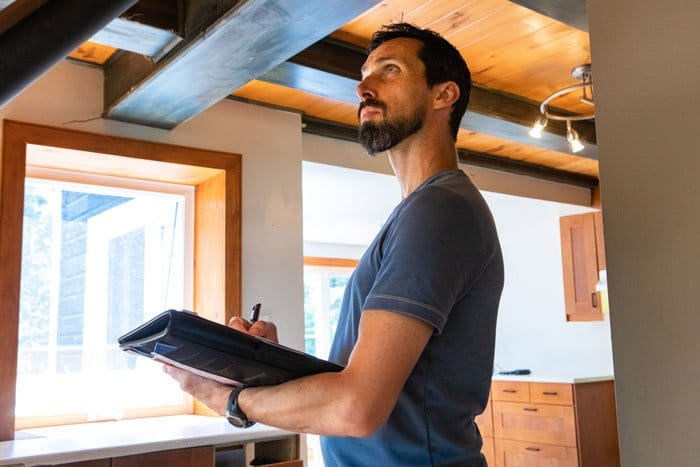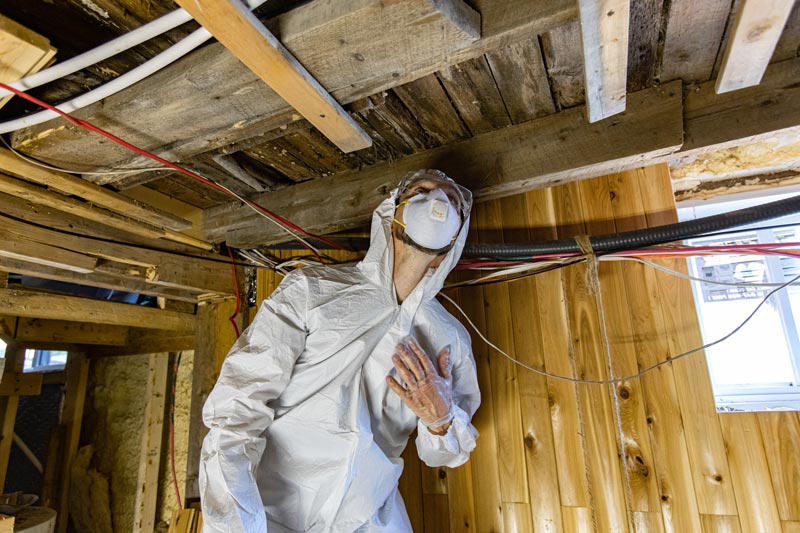 Trusted & Experienced
Professional Mold Removal
For any midwesterner in McPherson, dealing with the collision of climate zones in the middle of the country is all too clear: the weather can get crazy no matter the season! The rapid changes from dry heat to high humidity can create stresses, not just for our wardrobes, but also for our homes. Homes are repeatedly exposed to rain, wind, and dust. Construction becomes susceptible to creaks and leaks, and older homes are particularly at risk.
On average, people are spending more time at home post-pandemic. But if your home is collecting moisture and catering to mold, it may not be the best place for your health!
Why Mold Removal Needs Professional Help
Total mold removal is practically impossible. Therefore, mold removal can be a bit of a misnomer or an exaggeration. Mold is a living thing. Some level of it exists in almost every environment. Fortunately, those levels are usually harmless. Problems occur when docile mold spores meet excess moisture and material food. Excess moisture comes in many forms. A leaky roof or dripping pipe, a poorly-ventilated attic or basement, or even high indoor humidity can be sources of strength for floating spores. When these spores have access to extra water, they are able to root and begin eating organic materials, such as wood or insulation. Left unchecked, mold will continue to spread and chip away at both the foundational elements of your home and your health, potentially inducing allergies, sensitivities, or even severe breathing and coughing fits. Once the problem has festered, some sort of mold removal will be necessary to reverse the damages.
Trusted Mold Removal Professionals
Mold Inspection & Mold Assessment Before Removal Plan
When we leverage our experience to tackle a mold problem, we begin by assessing the scope of work. While this often starts with a simple, invaluable visual inspection, we also bring various tools to further evaluate what we're up against.
Thermal Imaging: with thermal imaging devices, we can compare temperature zones across surfaces in your house. Cooler areas may be the result of otherwise undetectable moisture. Condensation buildup or leaks that lead to damp walls are at risk for spread.
Moisture Mapping: by checking the relative moisture level at specific points, we can determine if some of those cold zones are in fact over-exposed to water. This helps us build a visual of the potentially affected area. A moisture map is critical when we think about containment.
Sampling: in some cases, sampling the air or surfaces is the most accurate way to determine the quantity or quality of mold growth. Air quality tests recorded by us interpreted by our labs can help us infer spore count and whether an area has reached unsafe levels. Surface swab tests can reveal the specific variety or varieties of mold present.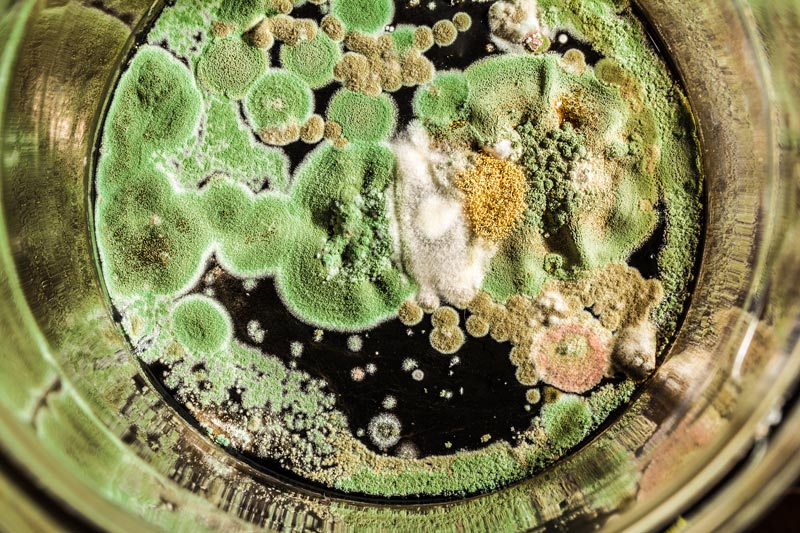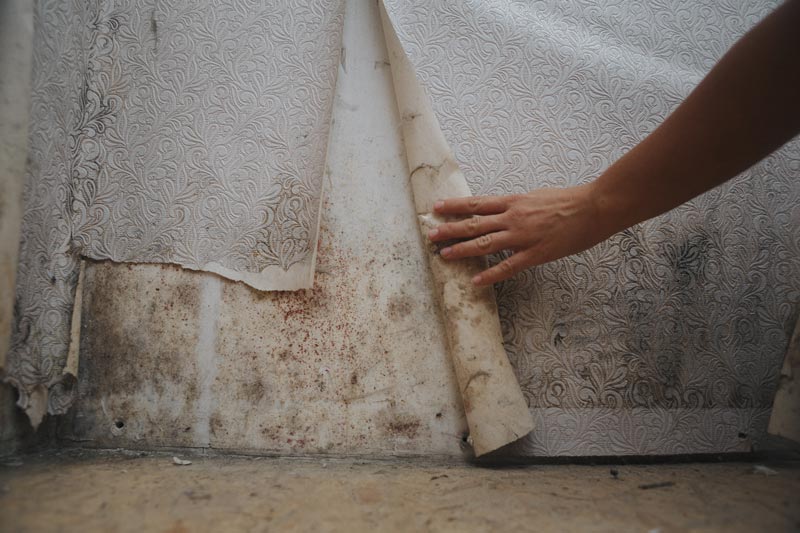 Home Mold Removal
Long Term Solution To Mold Infestation
At Lamunyon Mold, we stand by our work and use the latest safe, effective, and efficient technologies. Our technicians are carefully trained and professionally certified. We follow strict remediation procedures, safety guidelines, and quality control protocols. We don't cut corners, and we do the job right.
We use advanced tools and technologies to deliver the best mold removal possible. During our cleanup, technicians will set up proper containment with HEPA-filtered negative air filtration. We will complete the demolition and removal of moldy and non-salvageable building materials. We will thoroughly remove surface spores by HEPA vacuuming and treating them with an antimicrobial. To remove deeply embedded mold roots, our technicians employ oxidative technology that safely removed roots trapped within porous building materials. Following a thorough treatment, we re-HEPA vacuum to remove any remaining spores. The final step is an application of a mold-resistant encapsulate to help prevent future re-growth.
Our Mold Services In Mcpherson, KS
From planning to clean-up, we take the necessary steps to make sure that your home is healthy and mold free. We offer a wide range of mold services to cater different mold issues in your property:
Feel free to contact us learn more about our services and book an appointment.
Frequently Asked Questions (FAQs)
Mold removal cost in McPherson, KS, ranges around $2,500 (for a 1,000-sq ft house) to $12,500 (for a 5,000-sq ft house), depending on the size of the house. Besides the house size, several factors impact this cost, including:
The extent of the damage

Type of mold (black mold, Alternaria, Chaetomium, etc.)

The method of mold removal 

The location of the mold

Mold containment that requires additional safety procedures
Mold removal insurance coverage depends on the cause of the mold. Typically, homeowners' insurance will only cover the mold removal cost when the underlying peril falls under the policy. This peril can be water damage due to accidents and unforeseen occurrences, such as the bursting of a pipe. Insurance policies keep their mold coverage sections vague, so it's best to ask your insurance agent about the coverage if you are unsure.  
You can call Lamunyon Mold Inspection, Testing, & Remediation for all your mold remediation needs. Whether you are dealing with mold at your residence or your workplace, we can provide expert services for a vast range of mold-related issues. Our certified and trained mold remediation technicians use effective, efficient, and safe technologies for mold remediation. We follow strict quality control guidelines and safety standards, doing the job right every time. Contact us at 1-785-367-2494 – our emergency services are available 24/7.
Technically, you will need mold remediation as soon as you spot mold in your house. However, most homeowners don't notice the mold until it has spread further. Those who do notice the mold at their source use DIY methods to contain the mold without calling the specialist. But DIY is not effective in most cases. A general rule of thumb is that you should call a specialist for mold remediation when:
The mold has spread up to 10 square feet 

The mold has transferred from one location to another

The mold is toxic
Every second of living in the mold-affected area may result in poor health. That is why it's ideal to call for mold remediation and inspection as soon as you see mold spreading in parts of your house.
It just depends. Each circumstance is unique and different. Even if only a specific location inside the house is affected by the mold, the technicians may advise you to leave the property until the process is completed.
Yes. Mold removal is a permanent solution as long as all sources of moisture or high humidity have been remedied and then maintained.  The process ensures that the existing mold is eliminated from its source. However, there is no guarantee that the mold will not breed at some other location. If your house is humid, it has moisture. That is all that mold needs to grow. The only way to keep the mold permanently away is through ventilation and dehumidification. Do all you can to keep your place ventilated. It will reduce the chances of mold. 
Ya'll did a fantastic job. Your company is the one I will recommend. Thank You!
Showed up on time and very promptly. The employees were professional and took pride in their workmanship. Would recommend them to anyone."
Water damage in our garage had allowed mold to grow in the ceiling there. The technicians who identified and schedule remediation were knowledgeable, courteous and professional. We would not hesitate to use them again.