Are you and your family in the market for a new Manhattan home? Are you a current property owner in the middle of restoring an old building, stressed with more than you can handle? When making big decisions with high-value investments, we know that a second set of eyes can go a long ways towards making informed choices. And as professionals with years of experience, we are happy to provide you with a more comprehensive picture when it comes to mold assessment and inspection. You can get a complete mold inspection service with Lamunyon Mold in Manhattan, KS.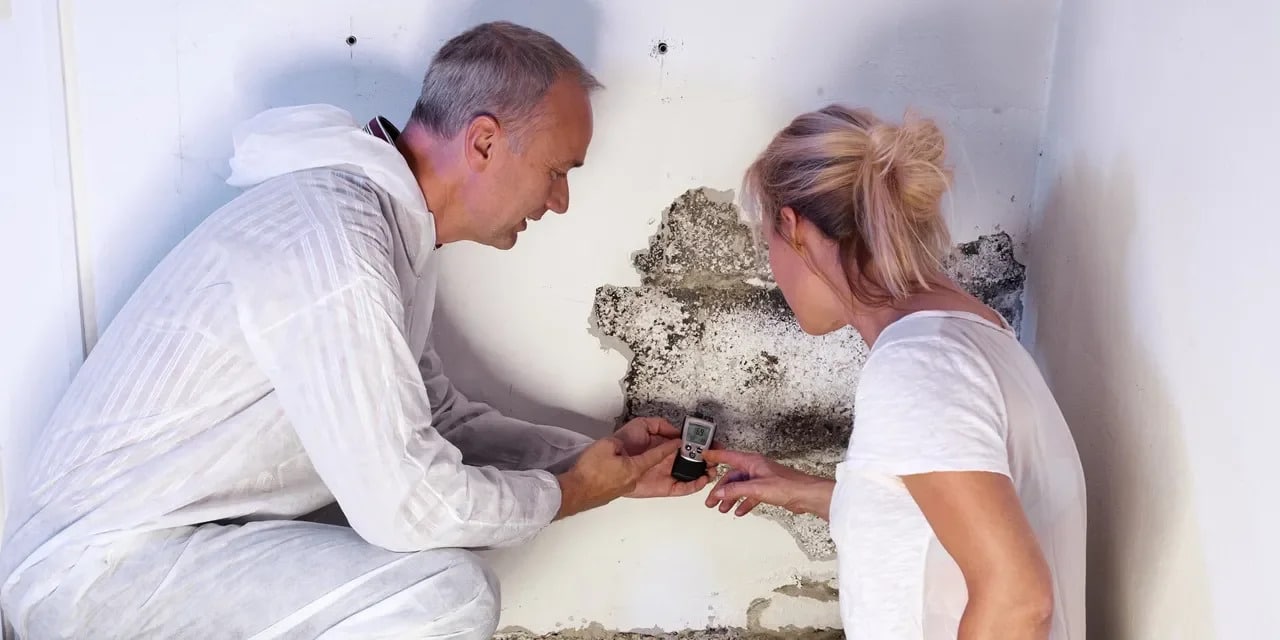 When Should You Get A Mold Inspection?
If your property hasn't been inspected for mold recently, then the best time for a mold inspection is right now. Still on the fence? At Lamunyon Mold, we recommend paying attention to telltale warning signs and considering common growing conditions, such as:
Water Damage. When it comes to mold, moisture is the name of the game. If your property has been exposed to water damage via flooding, condensation, leaky pipes – you name it – there is cause for concern and inspection. Any place affected by water damage or even left damp for more than 24 hours should be inspected for mold. Basements, crawl spaces, and attics are some of the most likely culprits.
Visual Evidence. Have you noticed visible discoloration? Green, blue, black, or white growth can be indicative of mold, and when mold is visible, it is likely to have already been growing for some time. Due to the microscopic nature of mold spores and roots, harmful mold may be entrenched in your insulation, in your floors and ceilings, or throughout porous surfaces such as wood and drywall.
Musty Smell. Though it can be a bit of an unreliable indicator, any changes in smell throughout your house could be cause for an inspection. As mold spores spread across material surfaces, they produce distinct, musty aromas – the scent often associated with damp basements and old attics, for instance.
Houses New and Old. Any house that has been uninhabited for a month or longer should be inspected, especially in areas that are subject to intermittent bouts of extreme heat or high humidity, like Manhattan, Kansas. Even new homes deserve a critical eye, especially when comparing choices or preparing to make a big purchase. Without the history of the house, why run the risk of waiting to discover an infestation until after you move in?
What Happens During A Mold Inspection And How Does It Work?
After mold has been discovered and removed, the only way to ensure that it is gone for good is through post-removal inspection and testing. At Lamunyon Mold, we feel the job isn't finished until there are no signs of mold returning.
Once you're committed to ensuring health and safety across your space, it is important to understand what qualifies as a thorough, quality inspection. Though nearly every inspection begins with a simple visual walkthrough, we believe this is insufficient as a stopping point for qualified professionals. When preparing removal strategies, we at Lamunyon prefer to be armed with more knowledge and data. Even though inspections are typically considered precursors to testing (such as air quality testing), higher-effort inspections like ours will still involve rigorous methodology backed by professional equipment.
Moisture Mapping. Beyond visual inspection, we use moisture meters to locate damp areas, thus supporting mold growth. Not every active leak or flow will be as obvious as a burst pipe spewing water. By determining the direction and spread of any moisture, we can chart the expected mold growth pattern. How deeply ingrained is your mold problem? A map gives us the insight we need to recommend removal strategies.
Thermal Imaging, when appropriate. A less obvious but particularly revealing method, thermal imaging cameras are able to help us detect even small temperature differences across surfaces. As damp materials are often cooler than dry areas, these infrared cameras provide us with another tool to visualize the total spread of mold spores.
Digital Documentation. For posterity, we keep careful records of water damage and the visual mold problem with digital photography. This helps us chart and compare changes over time. It also allows you to see what we see effectively.
How We Convert An Inspection To A Mold Removal & Remediation Strategy
Many people feel that they can skip straight to removal if they can see mold. DIYers are keen to save a buck by cutting the inspection process. While we understand this sentiment, we firmly believe a thorough inspection will provide a more thorough synopsis of the problem. And by shining a light on the full scope of your mold problem, especially the parts you can't see, we are better able to assess costs more accurately and implement strategies that are more likely to prevent return growth. Don't skip steps when it comes to potentially impacting your and your family's health!
Contact Mold Inspection Experts In Manhattan, KS
Lamunyon Mold has many years of experience in the industry and understands the last thing you want to worry about is mold growth in your home. We can restore your home to a clean, healthy, and safe haven with our mold inspection services and a range of comprehensive mold services in Manhattan:
Call us today or book an appointment for a mold inspection and other necessary mold services on your property!