Lamunyon's team of trained and certified mold experts are experienced in helping realtors, buyers and sellers get to closing when mold comes up during the home inspection process. Whether it is basement mold caused by humidity, attic mold caused by poor ventilation, or crawl space mold caused by water seepage — our inspectors can provide the mold inspection and mold removal services you need to keep the sale moving and keep all parties happy.
Mold is a very real concern, but it does not have to be a deal-breaker. The mold specialists at Lamunyon Mold have helped countless realtors deal with mold in Kansas real estate — so sellers can keep the sale, and buyers can confidently move into their dream home.
To learn more about how our experts can help when mold comes up during the home inspection process, call today — 1-785-367-2494.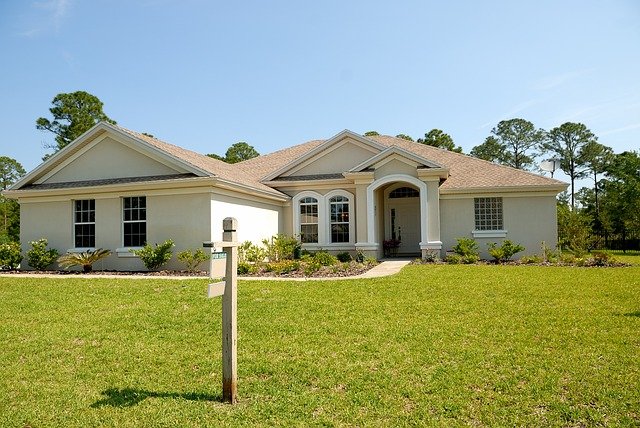 Professional Mold Inspection & Mold Removal Services For Kansas Real Estate
The ideal scenario, a mold inspector reports clean and mold-free conditions, and everyone can move forward with peace of mind. Even if the real estate mold inspection concludes a mold problem does not exist, it can reveal potential vulnerabilities that current homeowners or new homeowners can monitor and address to prevent bigger problems in the future. Your mold inspector will have the necessary training and equipment to do the following:
Identify potential mold growth (or confirm mold-free conditions).
(If there is mold) determine the severity of the contamination.
Identify the underlying moisture source that caused the mold in the first place.
Prescribe an appropriate and effective mold removal plan (as needed).
Provide information on moisture issues that need to be addressed in order to prevent regrowth following cleanup.
In the event a mold inspection reveals elevated fungal activity in any Kansas real estate, professional mold remediation is often necessary to restore clean, mold-free conditions safely.
Dealing With Mold In A Real Estate Transaction
Uncovering mold in a real estate transaction can be stressful for all parties — sellers risk losing a sale, buyers risk losing the dream home, and realtors risk losing the deal. While mold is a real problem that needs to be taken seriously, there is often a very manageable solution. If a mold problem is revealed during a real estate transaction, consulting a professional mold remediation company is important.
Mold is a biological contaminant that needs to be actively removed from the indoor environment to restore clean and mold-free conditions. Airborne mold spores can spread and cross-contaminate clean surfaces, requiring special handling under the proper containment. Deeply embedded mold roots are difficult to remove from the pores of porous building materials without the right equipment and cleaning products. A professionally trained mold cleanup team will have the necessary training, experience, and professional-grade equipment to perform proper mold remediation and get you to the closing table.
Mold Inspections For Sellers
When preparing to sell a property in Kansas, there is often a lot of work to be done before the property is ready for the market. Whether it is a fresh coat of paint or some maintenance needs — the intent is to ensure the property is at its most appealing for sale to ensure a smooth closing and ensure optimal pricing for the sale.
Often, proactive sellers might even consider hiring a home inspector and a mold inspector to assess the property prior to putting the property on the market. This way, the seller will be aware of any noteworthy red flags in advance and have time to plan accordingly — without the stress of a closing timeline looming overhead and the risk of losing a potential buyer.
Mold Inspections For Buyers
Homebuyers should consider getting the property inspected for mold during the inspection process. Mold should not necessarily scare buyers out of purchasing a home. BUT, buyers should be aware of any underlying issues before making the investment. Mold is a very fixable problem with the right help from the right professionals.
Mold and spread on almost any surface — often without the homeowner ever even noticing. Home inspectors are not specially trained to assess for mold specifically, so mold is often overlooked during the home inspection. Whether there are specific mold suspicions or it is just a general concern, it might be a good idea to consider getting a mold inspection.
Lamunyon's Mold Removal Services For Kansas Real Estate Properties
Whether your home inspector points out a mold problem or your mold inspector discovers an issue — mold in a real estate property needs to be actively removed. Lamunyon's mold removal technicians use state-of-the-art remediation equipment and advanced cleaning techniques to return mold-free conditions in real estate properties throughout North-Central Kansas. We follow specific mold remediation procedures and adhere to strict safety standards to ensure the safest and most effective services possible.
When it comes to mold, health and property are at stake, and it is important that we get the job done right for clients. Our team is fully licensed, insured, and certified to provide residential and commercial mold services in the following regions of Kansas — Manhattan, Topeka, McPherson, and Salina. Whether it is residential mold testing, commercial mold inspection, or mold removal for real estate — our team is trained and equipped to help.