Lamuyon Mold's expertly trained and certified mold inspection specialists provide comprehensive mold inspection services throughout the Topeka, Manhattan, Salina, and McPherson areas of Kansas. In damp enough conditions, mold can rapidly develop and spread — often without notice until it's too late. If you are worried about mold growth in a property in Kansas, the professional mold inspectors can help to determine if you have a problem, figure out the severity of the problem, identify the underlying cause, and prescribe an appropriate solution.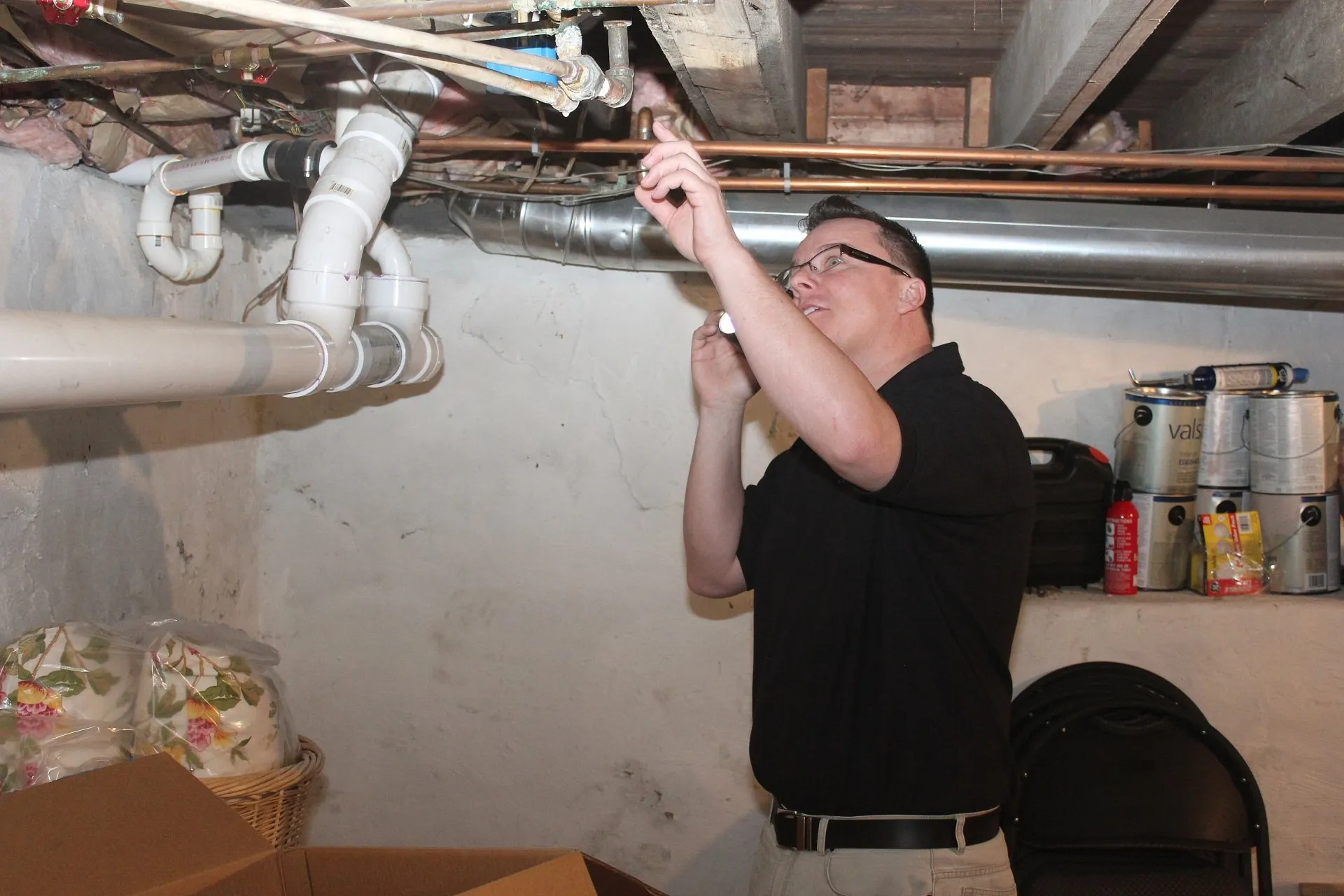 The Importance of Conducting a Comprehensive Mold Inspection
Mold is a natural part of the environment around us. It actually plays a vital role in the breakdown of organic material. With natural indoor and outdoor air exchange of a building structure, some mold spores in the air are a perfectly normal occurrence. However, it becomes a problem when there are elevated mold levels in the indoor air, or when there is significant visible mold growth on indoor surfaces. Indoor mold growth usually means there is a moisture problem. Mold and moisture can cause serious property damage, structural damage, and possible health implications.
Once mold spores become aerosolized, spores can spread to virtually any surface. With enough moisture, mold spores will germinate, root themselves into building materials, and develop into a major contamination. Since airborne spores are microscopic and can contaminate nearly any surface, mold growth is often hidden and difficult to find. Without the right experience or equipment, it can be to figure out the full extent of a possible mold problem. Let the certified inspectors at Lamunyon Mold help.
How Does A Mold Inspection Work?
Unresolved mold and moisture issues can mean serious problems over time. If you suspect a possible mold issue, you should have your home inspected by a certified mold inspector in your Kansas area. Lamuyon's mold inspectors are specially trained to assess mold and moisture. A comprehensive mold inspection will help us get to the bottom of your mold concerns. With advanced techniques like moisture mapping and thermal imaging — combined with strategic mold testing, our mold inspectors can determine if you have a mold problem, what caused the mold, the severity of the mold, and how to effectively remove the mold. All the information gathered during the inspection will be presented in a clear and concise mold inspection report.
Visual assessment of the Indoor & outdoor conditions – looking for visible indicators of fungal growth and conditions that could cause & support fungal activity.
Moisture mapping to track where the moisture starts & stops – locate all building materials that are damp enough to support fungal growth and track the full extent of the moisture buildup.
Measure moisture content within building materials with moisture meters – Sometimes, even if a surface is dry to the touch, there could be significant moisture locked within the pores of the material that can support fungal activity.
An infrared inspection using thermal imaging cameras – Thermal imaging cameras detect temperature differentials between dry and damp building materials.
The collection of samples for laboratory analysis by an accredited, 3rd-party lab – Surface testing & air quality testing will tell us if there is an elevated mold presence, what species are present, and how much mold is present.
A clear and concise written report – Includes a detailed breakdown of our inspection process, noteworthy findings, conclusions, and any recommended remediation.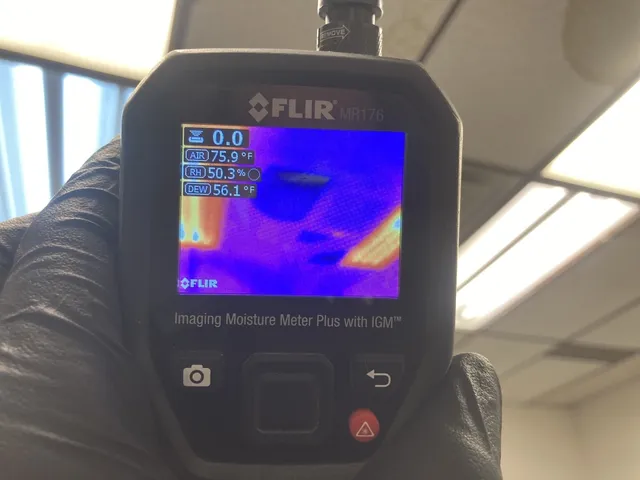 Lamunyon's Team of mold inspection specialists have the necessary experience, training, and advanced technology to get to the bottom of your mold concerns. We always respond in an honest, professional, and respectful manner.
Contact Licensed, Trained & Certified Mold Inspectors In Kansas
Lamunyon Mold is fully licensed, trained, and certified to provide mold inspection services in Kansas. Our inspection team is currently servicing all of the Topeka Area, Manhattan Area, Salina Area, and McPherson area. Our honest and dedicated inspectors have the necessary experience to help you figure out your mold concerns and deliver the results in a straightforward and honest manner.
The Lamunyon Team believes in delivering the highest quality of inspection services possible. Contact us to learn more about our services today!