Dealing with mold concerns in a property can be challenging without the right professional help. Mold and moisture problems in a building structure can cause significant property damage, diminish your property value, and put the occupants at risk. The Lamunyon Team works closely with property owners and property managers to address their mold concerns. Whether it is a commercial office space or a residential property in Kansas — our experts provide the mold inspection, mold testing, and mold removal services necessary to handle tenant-reported mold, employee-reported mold, or just general concerns for mold.
For decades, we have helped with the mold needs of property owners and property managers throughout the North-Central Kansas area. Call today to learn more about mold services near you — 1-785-367-2494.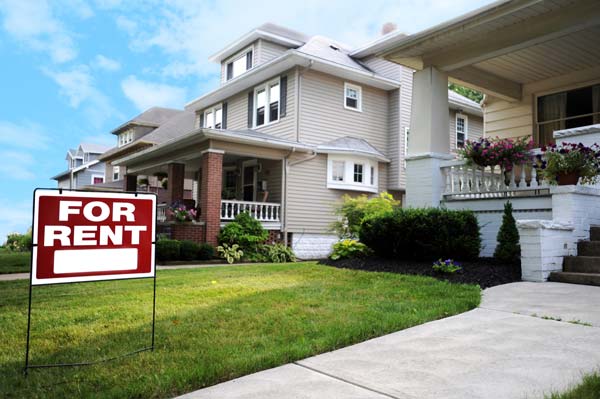 How To Handle Reports Of Mold In A Rental Property?
Mold is a legitimate problem that should be taken seriously and addressed in a proper manner. Where there is mold, there is often a moisture source causing the fungal growth. Mold and moisture will destroy your building materials, cause significant property damage, diminish the proper value and cause possible health effects. If left unaddressed, the problem will likely spread and develop into widespread damage and contamination that will require extensive and costly repairs. It is important to properly address any reports of mold in a timely manner to protect your property and your tenants.
As property owners or managers, the responsibility of dealing with mold (as well as other property maintenance needs) falls upon your shoulders. It is in your best interest to protect your property, investment, and tenants by keeping a well-maintained property. You should consult a trained professional when faced with a potential mold problem. A mold inspector will be able to properly assess for mold and develop an appropriate plan for remediation. Call to speak to a team member today to learn more about how Lamunyon's inspection and remediation team can help.
Getting A Rental Property Inspected & Tested For Mold
Again, it is important to take reports of mold problems seriously. Property managers and owners should always conduct a thorough investigation to determine whether the tenant is overreacting or it is a legitimate contamination. A good place to start is hiring a trained and certified mold inspector to complete a thorough and comprehensive mold inspection with mold testing. Lamunyon's mold inspectors are fully trained and certified to inspect for mold throughout North-Central Kansas. With our inspections, we are able to determine the following:
Whether there is a mold problem or not.
If there is mold, what caused the mold?
The full extent of the contamination.
How to effectively remove mold and prevent regrowth.
Through advanced technology like infrared cameras, moisture mapping, and air quality testing, our inspectors can gather valuable information regarding the conditions of a building structure. Each inspection includes:
Visual check the indoor and outdoor spaces for signs of mold and moisture.
Moisture mapping to track moisture patterns and figure out what caused the mold in the first place.
Collection of air and/or surface samples for laboratory analysis.
Clear, concise, and honest reporting of all findings, conclusions, and recommendations.
Our inspectors will always present all inspection findings straightforwardly, honestly, and professionally.
After Mold Testing: Mold Remediation Plans For Property Managers In Kansas
The discovery of a mold problem can be stressful for property managers. Property managers often deal with tenants, businesses, or other occupants — and remediation in a timely manner is important to keep everyone happy and safe. The professionally trained mold remediation team at Lamunyon in North-Central Kansas is here to help. For decades, we have been providing property owners and managers with quick, safe, and effective mold remediation services to restore clean, mold-free conditions for the building occupants or residents. Whether it is a commercial building or residential home remediation, we are fully equipped, certified, and trained to get the job done right.
Containment: Plastic chambers isolate areas of concern to stop cross-contamination.
Cover & Protect: Floors & belongings will be covered & protected while we work.
Air Filtration: HEPA-filtered air filtration devices maintain safe indoor air quality.
Demolition & Removal: Contaminated building materials will be removed for disposal.
HEPA Vacuum: HEPA vacuums are used to remove surface spores from materials.
Antimicrobial: An antimicrobial agent will be applied to destroy surface mold.
Mold Roots: Oxidative technology is used to remove deeply embedded mold roots.
Scrub & Wipe Clean: All surfaces are scrubbed and wiped clean.
Re-HEPA Vacuum: Round 2 of HEPA-vacuuming ensures the removal of all remaining mold.
Mold-Proof Coating: Mold-resistant coating is applied to prevent future regrowth.
Contact A Licensed, Trained & Certified Mold Inspection Company In Kansas
Regarding mold, we understand the importance of preserving your property and restoring safe conditions. At Lamunyon, we have worked with countless property owners and property managers. Whether it is mold inspection, mold testing, or mold remediation services — you can trust that we are providing the highest quality of mold services. Our team is carefully trained and professionally certified. Our inspectors and technicians undergo extensive technical and safety training. We use the most advanced techniques and equipment. We know how important it is for our clients to trust us with their property and mold needs, so we work hard to maintain that trust. Contact us at Lamunyon Mold today!