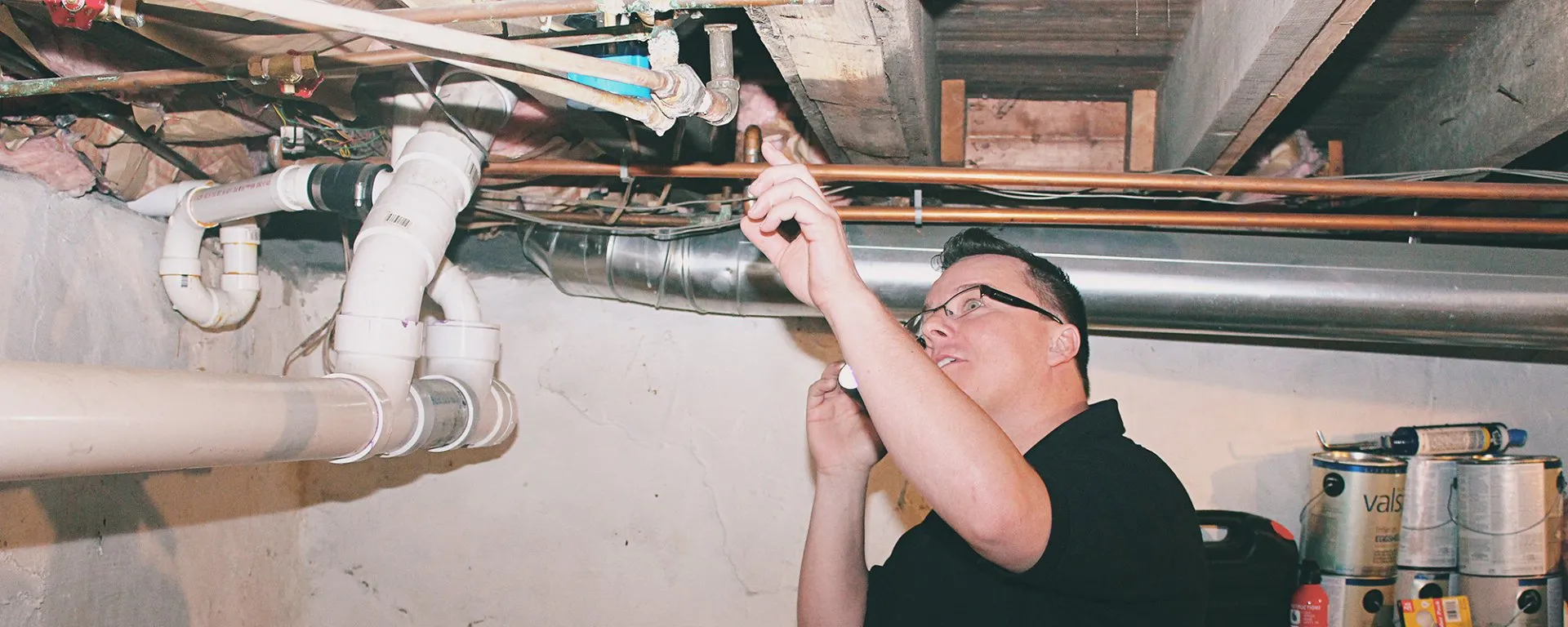 Does My Home Need A Mold Inspection?
You may be on the fence about whether or not your home is in need of a mold inspection. If you are suspicious that there may be mold caused by underlying moisture in your home, for any reason, it is cause for an inspection. Mold can develop within as quickly as 24 to 48 hours, so it is imperative that you are prompt. You do not want to waste time if you are having suspicions about mold in your home.
Unsure of what is considered grounds for a mold inspection? Mold indicators include, but are not limited to excess moisture and humidity within the home, staining and discoloration on building materials, white chalky substances settled in random areas, and musty odors. In some cases, you may be able to plainly see that there is mold that needs to be remediated. Regardless of how you discover the potential mold issue, the sooner you address it the better. The longer you wait, the longer the mold has time to spread, causing further damage.
---
What Is A Mold Inspection?
If you've never gone through the mold inspection process, you may not know what to expect. During the inspection, your certified mold inspector should be doing the following:
Establish whether mold is present or not
Assessing the severity of the mold that is present
Narrowing down the source of the mold/underlying moisture
In the event that mold is found within the structure of your home, your inspector will develop a scope of work that goes over a safe, efficient mold remediation strategy. Should your mold inspection come up clean, this is great news. However, it wasn't a waste of an inspection. Your mold inspector can still detect potentially susceptible areas that could develop mold in the future, allowing you to prevent that from happening.
---
Mold Inspection: The Full Process
As previously mentioned, you may be unfamiliar with what the actual process of a mold inspection looks like. It is highly recommended that you educate yourself on the subject before deciding which professional mold remediation company you want to work with. Ensure that you know what to expect from a mold inspection, and that the company you choose meets and exceeds those expectations.
Your professional mold inspection should include the following:
Step 1- Visual Assessment: Mold inspectors are looking for visual indicators that mold is present, along with conditions that could be susceptible to mold development. A thorough walkthrough of the home is the groundwork of any professional mold inspection.
Step 2 – Moisture Mapping & Thermal Imaging: Mold needs a moisture source to survive. The main objective for your inspector during this step is to identify the source of moisture that is causing mold to develop. "Moisture mapping" refers to the process of determining where moisture starts and stops by the use of tools designed to identify and isolate areas of higher moisture content. Moisture mapping tools are used in conjunction with thermal imaging cameras (AKA infrared cameras) to get a better idea of where the moisture is located. Thermal imaging cameras locate areas exhibiting lower temperatures than that of surrounding areas. This gives the inspector a place to start when it comes to testing.
Step 3 – Testing: After the visual assessment and moisture mapping/thermal imaging process, the inspector should be able to determine whether or not testing is necessary. In the event that there is visible, apparent mold growth, testing is not needed. Both air sampling and surface testing are employed to detect the levels of mold present, as well as the species of mold. When your mold inspection is complete, these samples are sent off to a certified third party lab for analysis. A full lab report can be expected within 2 to 5 business days, depending on the lab. After receiving this lab report, your mold inspector will look through it with you to explain the findings to you in full detail.
Step 4 – Inspection Report & Scope of Work: A detailed report is included after each mold inspection. These reports outline all of the procedures that were done on-site during the inspection. Should a professional mold remediation be recommended following the inspection, your inspector will also provide a thorough scope of work that explains the necessary measures that will be taken during remediation. Preventative measures should be included within this scope of work so that you can ensure that your home will remain mold free post-remediation.  
---
It is important to educate yourself on not only what to expect from a professional mold inspection, but also the professional mold remediation company itself. These expectations will help you to uphold a standard for your home, ensuring that you are confident in the professional mold remediation company that you choose to work with.
---
Call Lamunyon Mold today at 1-888-609-9670 if you suspect your home is in need of a mold inspection!