Through mold testing, professionals can identify mold spore elevations, mold species present in the environment, and indoor mold levels. Mold testing is used to fully understand the extent of any mold problems, so inspectors can prescribe an adequate remediation recommendation. Airborne mold spores are microscopic and can contaminate hidden surfaces. Air quality testing will help to determine if there is more mold that is visible on accessible surfaces.
The mold inspectors at Lamunyon Mold are fully trained and certified to collect mold samples for laboratory analysis and get to the bottom of your mold suspicions.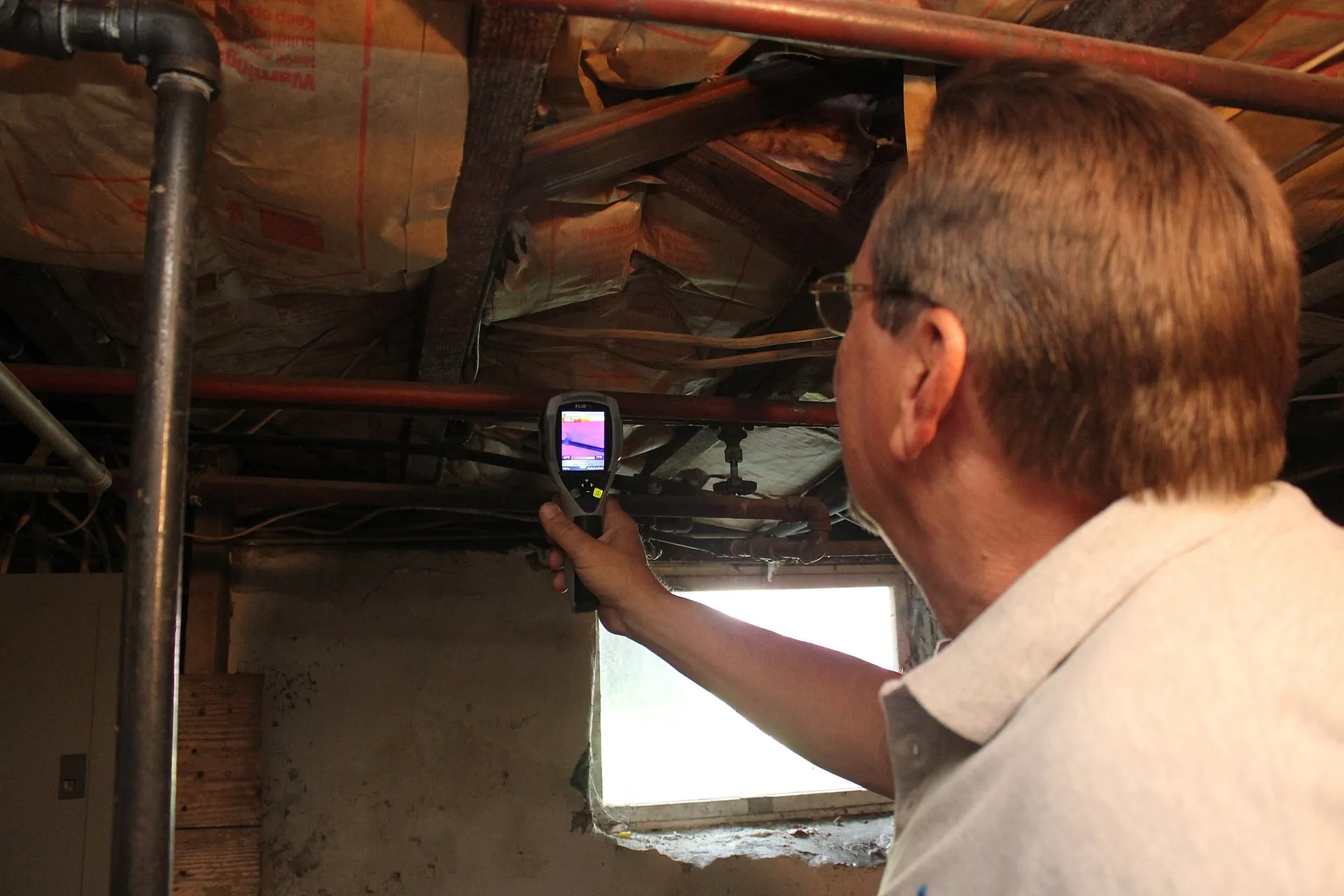 What Is Mold Testing? What Are The Benefits of Testing?
Mold testing is the collection of air samples or surface samples that will be subject to scientific analysis. Whether it determines a normal fungal ecology or reveals an elevated fungal ecology — sampling will tell us important information about the fungal conditions in an indoor environment. Air or surface testing can not only confirm fungal conditions, but test results can help the inspector understand exactly how much mold is present and provide an adequate recommendation to thoroughly address the issue.
Aerosolized mold spores can travel and contaminate virtually any surface. Mold often develops and spreads without notice and can be difficult to detect in hidden areas, on hard-to-reach surfaces, or within unused spaces. By collecting test samples from the building structure, an expert can potentially uncover hidden mold growth that could have been easily overlooked otherwise and left to get worse. If left unaddressed, hidden fungal growth can spread and lead to a major contamination with extensive property damage and potential health implications.
How To Know If You Need A Mold Test For Your Home?
While mold testing is an important tool in the discovery process, it may not always be necessary. Oftentimes, when there is visibly apparent or obvious, widespread mold growth — the industry standard is removal under containment and in accordance to specific remediation protocols. In other cases, mold testing might be a critical step in fully understanding the mold situation, so it can be properly addressed.
Detecting musty odors with no visibly apparent source?
Have a history of moisture problems like leaks, flooding or humidity?
Worried about potential health concerns?
Do you have a general concern throughout your structure?
Do you need to satisfy a 3rd party requirement (i.e.: real estate transaction, landlord-tenant dispute, etc.)?
Do you want to make sure a mold remediation was done properly?
If you answered "YES" to any of the above, it might be a good idea to consider hiring a professional mold inspector to get your property tested for mold.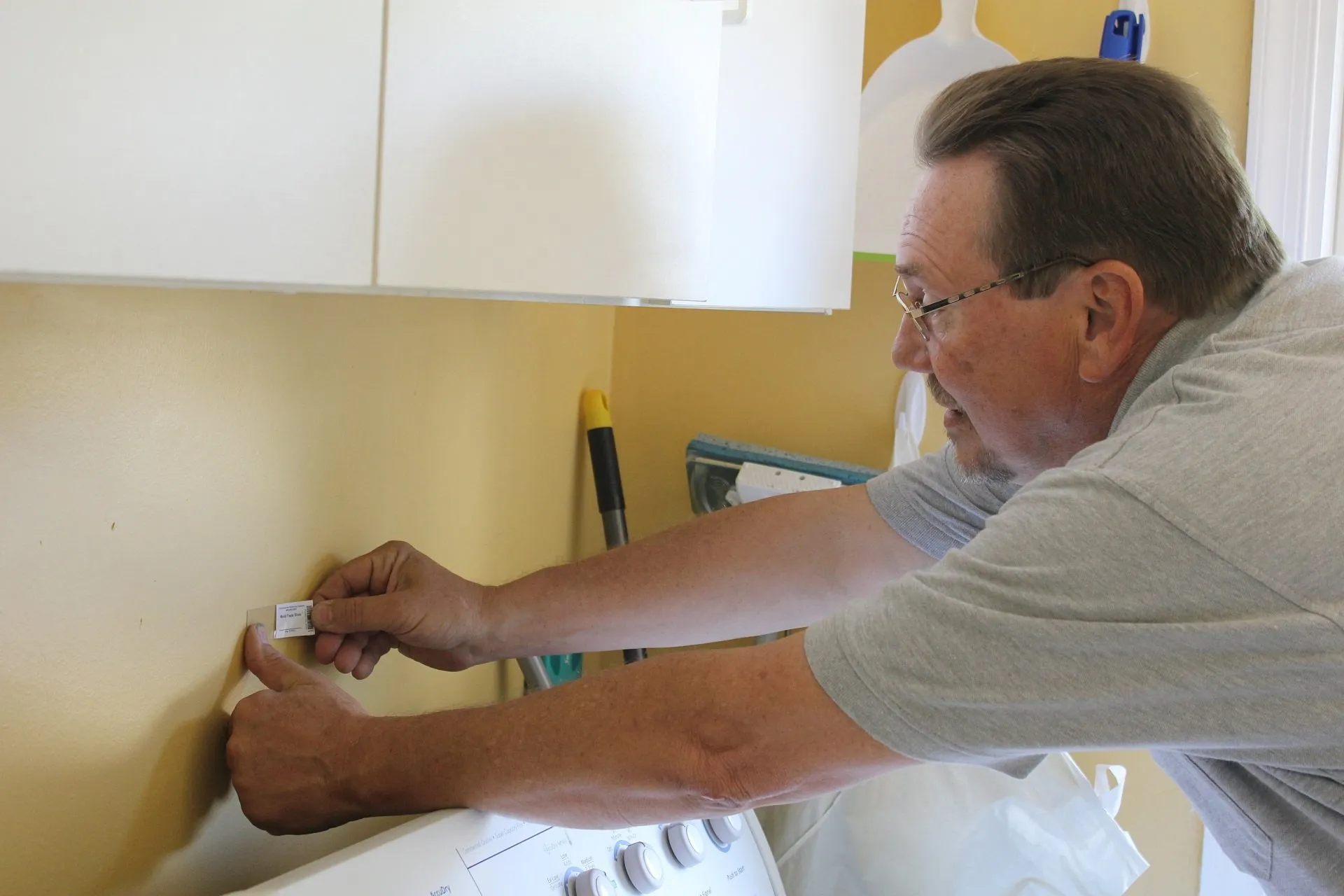 When Is Mold Testing Useful?
Here are the top reasons why you should get mold testing and when the mold testing can provide value to the mold removal or remediation plan.
Odors Without Visibly Apparent Issues – Due to its inconspicuous nature, a lot of times with mold, clients often smell it before they can see it. If you detect unexplained, musty odors — you might need to test your property for mold. Through air quality testing, an inspector can determine if there is an elevation of mold spores in the indoor air that could be contributing to the odor. A certified mold inspector will also conduct a full mold inspection to track down the mold and moisture source.
History of Moisture – If there has been a history of leaks, floods, humidity, or other moisture issues in your residential or commercial property, mold could develop behind your walls, underfloor, or within ceiling voids. Testing can provide valuable information regarding the moldiness of a space that has been affected by water intrusion or humidity.
Potential Health Concerns – Indoor fungal growth can mean potential health effects that vary from very minor to severe. Mold affects every individual very differently. If you have health concerns that could be stemming from mold exposure, it might be a good idea to have your property tested and checked.
General Concern – An inspection with the collection of air or surface samples can be a simple precautionary step. There might not be any major signs of mold, but you just want to get the property checked for peace of mind, or so you can avoid any issues lingering without notice.
3rd-Party Requirement – If another party is challenging your reports of mold (or not mold), sampling will provide scientific proof of whether or not mold is an issue. Sampling is often helpful in situations like real estate transactions, tenant/landlord disputes, or workplace concerns.
Post-Remediation Clearance – After a mold cleanup, it is good practice to have the space post-tested to ensure that the previous fungal issues have been effectively removed and spore counts have returned to normal.
If you are unsure if mold testing is necessary for your particular situation, contact Lamunyon Mold today to speak with a mold inspector about our mold testing process — 1-785-367-2494.
Hire A Trained & Certified Mold Inspector In Kansas To Test For Mold
Yes, the scientific data from testing is important. But mold tests are just one component of a complete mold inspection. A comprehensive mold inspection provides context for the results. When it comes to figuring out any underlying mold issues, we need to fully understand the conditions of the indoor environment to know what caused the mold, the severity of the mold, how to remove the mold, and how to prevent future regrowth.
Testing for mold should be conducted by professionally trained inspectors with specific experience in sampling methods, sampling protocols, and interpretation of the lab results. The experienced and certified mold inspectors at Lamunyon Mold are specially trained for mold testing and provide services in the area Salina, Topeka, Manhattan and McPherson in, Kansas. Contact us today!