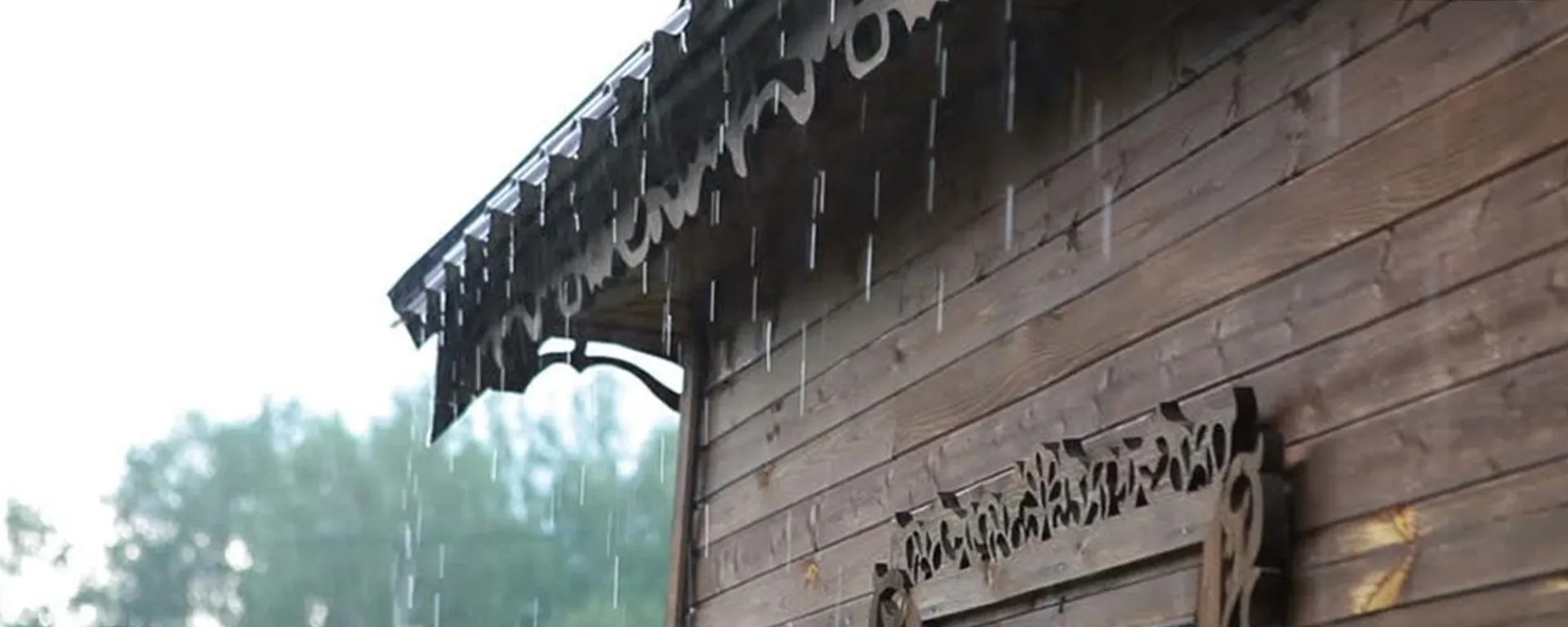 Summer in Kansas may bring with it some unexpectedly gloomy weather and heavy rain. Mold may thrive in conditions where there is constant wetness and rain. During these periods of heavy rain, properties in Kansas are at risk of water incursion and mold growth. Mold has a chance to grow in the presence of all this extra moisture. There are, however, a number of preventative actions you can take to ensure that your house is in the greatest possible shape.
---
How To Prevent Mold & Moisture Damage Following Rainfall
Indoor moisture control is the most important thing you can do to avoid mold in your house. When it has been pouring constantly for weeks, this might be daunting. Because you can't control what happens outside, try to keep your inside environment under control. Ascertain that all parts of your home are adequately ventilated and that the air in the house is circulating appropriately. Because your windows will most likely be closed due to the rain, these precautions are critical. Pay special attention to places with a lot of moisture and heat, such as bathrooms and kitchens. A dehumidifier may help dehumidify stuffy, humid areas like basements and attics. Mold prevention during seasons of heavy rain may appear tough, but all you need to know is what to look for and where to search for it.
Keep an eye out for moisture damage and mold in the following areas:
Roof:

 Make a note of any shingles that are missing, discolored, or damaged. Keep an eye out for any apparent symptoms of water damage, mold, or rot, such as cracks, soft patches, or any other visible indicators of water damage, mold, or decay. To avoid/repair any roof damage, property owners in Kansas should inspect their roof at least twice a year.

Gutters: 

Clear debris from gutters to ensure adequate drainage. Roof damage and water infiltration can be caused by clogged gutters. Ensure that all downspouts are directed away from the house to prevent water from pooling near the foundation.

Attic: 

After times of heavy rain, examine your attic for indications of moisture and water damage on a regular basis. You'll want to pay special attention to the corners and regions surrounding vents. These are the places where leakage is most likely to occur. In Kansas, attic mold is really rather prevalent. Property owners should inspect their attics on a regular basis for symptoms of mold.

Foundation: 

Rain drainage from your roof and gutters should be directed away from the foundation of your home. Check to see if there is any water pooling near your foundation walls. This can leak in via even the tiniest openings, causing extensive water damage over time. Leaks that go undiscovered may do just as much, if not more, damage than a flood. Any drainage concerns should be addressed as soon as feasible.
Basement/Crawl Space:

 Water intrusion should be checked in both basements and crawl spaces. If you see symptoms of water infiltration, such as standing water or stains, you must act quickly. You may believe that standing water or other indicators of water infiltration in your basement/crawl area are leading to mold problems. If this is the case, read more about basement mold or arrange a mold inspection by contacting a competent mold business in your area.
With a sufficient moisture source, mold may begin to form and spread throughout your home in as little as 24-48 hours. Act quickly if you see the warning symptoms.
---
Remediation Following Severe Rainfall
Some things are beyond our control. Accidents can happen despite the best efforts of preparation, prevention, and maintenance. You may not be able to avoid mold or moisture damage, especially during periods of heavy rain. It's critical to understand what measures you need to do in this situation. A mold inspector in your region will be able to determine the amount of the damage and the source of moisture. Not only that, but they'll devise a remediation strategy to return your house to its pre-accident state as quickly as feasible.
Mold and moisture damage don't always manifest itself in the most visible ways. Damage can also be detected by dark stains on building components, strange scents, and excessive humidity. Make sure you haven't forgotten anything. When it comes to calling a professional, it is critical that you do not delay. Because you can only see so much on the surface, professional examination will be able to determine the entire degree of the damage. You can get to the root of the problem and deal with it before it becomes worse with the help of a local 
professional mold remediation company
 in your Kansas area.