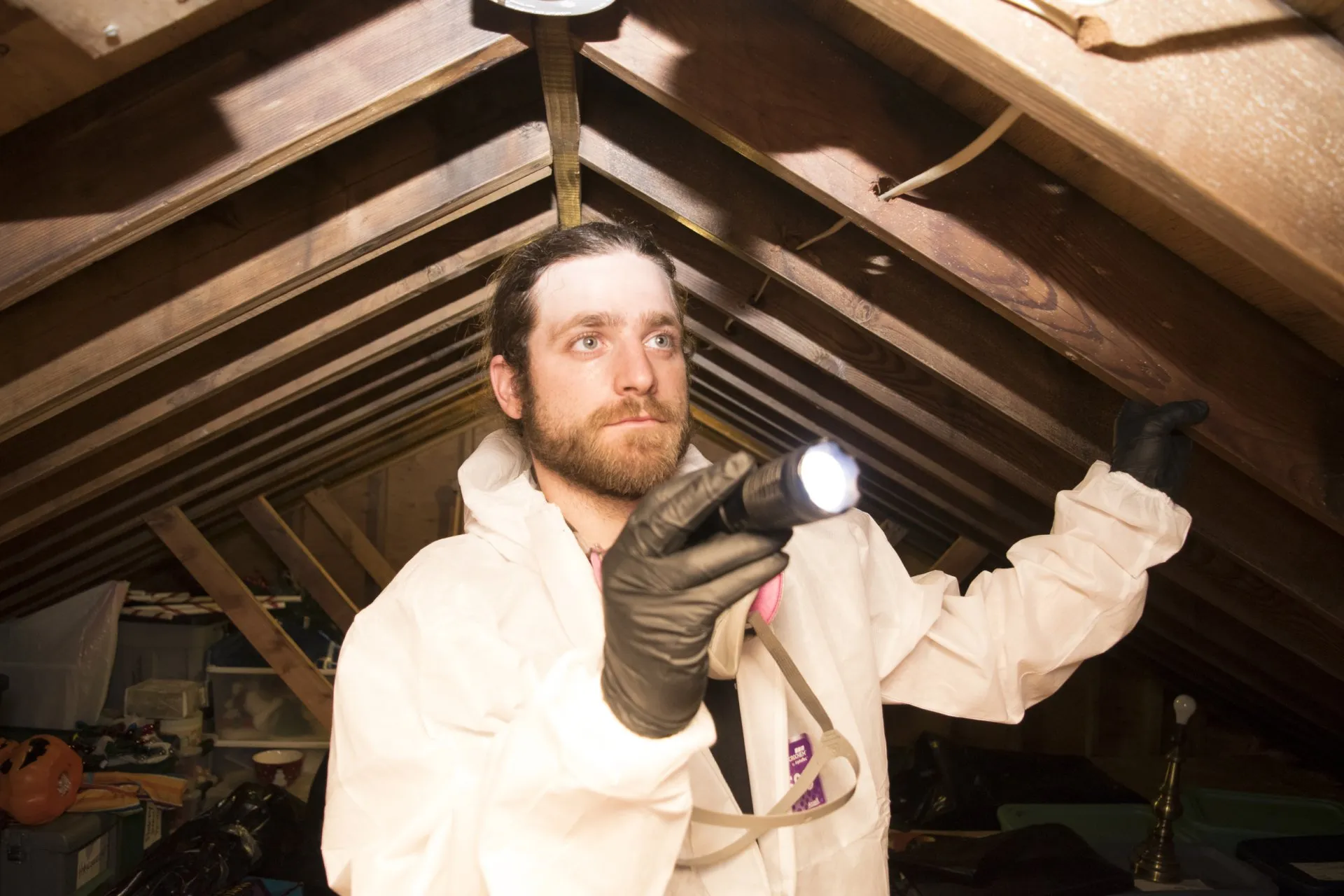 Getting Real Estate Property in Topeka KS Inspected For Mold
The inspection period of a real estate transaction is important. In addition to the general home inspection, some buyers and sellers will consider getting mold inspections, radon testing, roof inspections, HVAC assessments, pest control checks and various other inspections to thoroughly assess the condition of the building. A proper mold inspection can provide really valuable information about the property. Whether you are a seller trying to prep your property to ensure its best chance of selling, or you are a buyer trying to make sure you and your family move into a safe environment – mold can be a real obstacle. While indoor mold growth is a serious problem that should not be taken lightly, there is a solution. Mold does not have to kill the real estate deal. If a home inspector reports a potential mold problem in a Kansas real estate property, a trained and certified mold inspector can provide a detailed assess with mold remediation as needed and keep the deal moving along.
---
Local Mold Inspection & Mold Testing Services in Topeka
The purpose of a professional mold inspection in real estate is to determine if mold is a problem, identify the cause and provide a solution as needed. Certified mold inspectors are specially trained and equipped to get to the bottom of your mold concerns. Inspectors use advanced assessment tools like moisture meters, thermal imaging cameras, hygrometers and video borescopes to provide a comprehensive assessment. Inspectors are also specially trained in mold testing protocols. With the collection of air samples and surface samples, inspectors are able gather scientific evidence of elevated fungal ecologies, determine the severity of the growth, identify the species/type of mold present, and develop a remediation plan to address the issue.
If a mold inspector confirms the presence of mold, it is important to act quickly. Depending on the conditions of the contamination, you may need professional help from a Mold Removal Company in Topeka that has access to special equipment for removing this kind of problem. Their job will be to actively remove the existing mold and provide recommendations for future prevention. 
---
Buying a Property with Mold in Kansas
As a buyer, you want to make a quality investment, so it is important to do a little research to make sure you know what you will up against once you move in. Part of that will be to make sure there are not hidden problems like mold growth on hidden surfaces that the homeowner might not even be aware of themselves. In addition to standard inspections like a general home inspection, buyers should consider getting mold testing done too. Just because there is mold, does not mean you need to back out of the deal and run for the hills. Most cases of mold contamination are manageable with the right help from the right professionals. A real estate mold inspection will provide you with enough information to present to the seller, so they can properly address the mold problem and restore your dream home before closing.
---
Selling a Property with Mold in Kansas
Planning to take advantage of the fruitful market for home sellers in the Topeka area? Don't let mold potentially cost you the sale. Be proactive and have your property inspected for mold before putting it on the market to avoid last minute surprises. To get the best offer on the house as possible, homeowners usually have a lot of work to do when prepping a home for sale like applying a fresh coat of paint, patching up any damaged walls, replacing damaged windows and other maintenance tasks that might have been put off before.
Getting the home inspected for mold is often a good consideration. By planning ahead and checking for mold ahead of time, sellers are afforded more time to deal with any mold issues that may arise. Rather than having to work with a restricted timeline if mold is discovered during the short inspection period with a buyer waiting to either close or walk away entirely.  The mold remediation process, build-back repairs and preventive work will take time to complete. Getting a mold inspection early will allow you enough time to address any mold problems before putting the house on the market and allow for a smooth, (almost) stress-free closing.
---
Discovering Mold in a Real Estate Property
While mold does not always need to be a deal breaker in real-estate deals, it is a very real problem that requires a proper solution. Is important for both sellers and buyers to remain calm if this rare circumstance comes up during a home inspection. If mold is uncovered in a real estate property, it is important to consult a professionally trained and certified mold remediation company to remove the mold and return clean and safe conditions. A mold expert will also provide valuable insight regarding the damp conditions that caused the mold in the first place and the preventative measures needed to maintain the mold-free conditions. This way new homeowners will have the necessary information to keep a mold-free home for years to come.
If you are worried about buying or selling a residential or commercial property with mold in the Topeka area, Lamunyon's local mold specialists in Topeka can help. Contact our Kansas office today (785-367-2494) to learn more about our inspection, testing and mold remediation services near you.